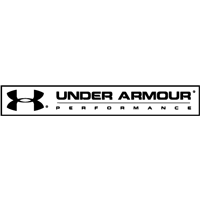 Date Posted: 8/11/2018
Manager, Global Accounts Payable & Disbursements
Multiple Locations

Baltimore

0 year(s)

Full-Time

Not Available
Job Description
Under Armour is all about performance. Because what we make empowers athletes in every form to push themselves, to turn good into great, and to stay hungry for whatever comes next. And this is exactly what we expect from each other.
Working with us means one key thing: no matter what you do, you see every day and every project as a chance to push your field forward. In every store and every office, we build teams where everyone is an MVP. And together we tackle every challenge head on. Because we work to push the gear, the game, and ourselves farther.
We're looking for people who do more than good work. We're looking for the Best in Every Game.
Under Armour is the chosen brand of this generation of athletes... and the athletes of tomorrow. We're about performance - in training and on game day, in blistering heat and bitter cold. Whatever the conditions, whatever the sport, Under Armour delivers the advantage athletes have come to demand.That demand has created an environment of growth. An environment where building a great team is vital. An environment where doing whatever it takes is the baseline and going above and beyond to protect the Brand is commonplace.The world's hungriest athletes live by a code, a pledge to themselves and everyone else: Protect This House... I Will.  Our goal is to Build A Great Team!  Will YOU…Protect This House?!
Under Armour is looking for a qualified, driven Manager, Global Accounts Payable and Disbursements within the Finance & Accounting team. This is a hands-on role that will work closely with all Global Accounting and Finance operations to support best practice Accounts Payable and Disbursement activity. Candidate must be willing and able to learn new functionality, grow with the position requirements and be a team leader. The successful candidate must be able to analyze and document business flow from end to end and propose practical improvements. The position reports to the Senior Manager, Global Procure to Pay.
What does this opportunity give me?
Chance to work in a fast-paced, dynamic environment
Ownership. Own your job and be accountable for your work.
Exposure.  The ability to partner with business units across the organization.
Growth. Potential for career growth is a company initiative.
Pride. Work for a brand that delivers a consistent message every day.
Description
The Manager of Accounts Payable and Disbursement Operations is responsible for the definition, governance, and on-going improvements to Under Armour's Global Accounts Payable and payment processes. 
The position will manage a team of 4 and support global AP teams in order to standardize and implement best practice strategies. 
The Global Accounts Payable and Disbursements team is responsible for invoice and payment processing using automated systems and processes for Inventory and Non Inventory supplier payments.
Maintain regular KPIs of global accounts payable and disbursement processes. Utilize KPI metrics and results to drive process improvements across the organization.
Establish and maintain all standards of customer service within the Accounts Payable and Disbursements team providing best in class customer service.
Ensure the proper execution of all weekly pay cycles, cash forecasting and related payment processes including integration with third party invoicing systems. Maintain full calendar of all necessary deadlines including all pay cycles, wire deadlines, etc.
Set internal control procedures in accordance with management and internal audit expectations. Ensure continuous compliance.
Timely, accurate and complete vendor payments with constant focus on process improvement

Maintain documentation of all Accounts Payable and Disbursement SOPs and policies ensuring consistent & repeatable processes.
Manage the goods receipt invoices receipt (GRIR) control account. Understand the three-way match process and troubleshooting accordingly.
Investigates and resolves problems associated with processing of invoices and production purchase orders.
Support accounting team with monthly closing reports and provide accruals to accounting on a monthly basis.
Assists with preparation of accounts payable and other reconciliations on a monthly basis; perform various month-end closing tasks as requested.
Develop and oversee processes for compliance reporting (e.g. Form 1099).
Additional projects and functions as assigned.
Experience and Skills
Bachelor's degree in finance, accounting or business.
7-10 years of accounting management experience, preferably in a global high volume processing environment
Strong analytic skills and experience working with SAP, Ariba, Reval/ION and Invoice Automation systems is preferred.
Fundamental knowledge and experience in design and analysis of business processes and systems.
Strong interpersonal skills with a proven ability to work effectively with all levels of an organization.
Motivated self-starter with strong decision-making, communication, organization and multi-tasking abilities.
Excellent interpersonal and written/oral communication skills.
Comfort working in a global business environment that is undergoing process and technology changes.
Must be flexible and willing to work as a team to cultivate change and process improvements.
Ability to meet deadlines.
Must have the ability to identify problems involving several variables in a variety of situations and resolve.
What else do I get?
Comprehensive benefits program
Amazing company culture and team environment
Guard rails to work between, not a box
Ownership in the brand with our Employee Stock Purchase Program
At Under Armour, we are committed to providing an environment of mutual respect where equal employment opportunities are available to all applicants and teammates without regard to race, color, religion, sex, pregnancy (including childbirth, lactation and related medical conditions), national origin, age, physical and mental disability, marital status, sexual orientation, gender identity, gender expression, genetic information (including characteristics and testing), military and veteran status, and any other characteristic protected by applicable law.  Under Armour believes that diversity and inclusion among our teammates is critical to our success as a global company, and we seek to recruit, develop and retain the most talented people from a diverse candidate pool.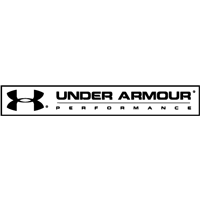 Date Posted: 8/11/2018
Manager, Global Accounts Payable & Disbursements
Multiple Locations

Baltimore

0 year(s)

Full-Time

Not Available