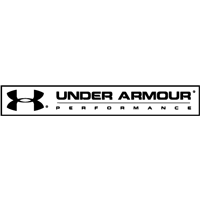 Date Posted: 8/11/2018
Sr. IOS Engineer
Multiple Locations

Austin

0 year(s)

Full-Time

Not Available
Job Description
Under Armour is all about performance. Because what we make empowers athletes in every form to push themselves, to turn good into great, and to stay hungry for whatever comes next. And this is exactly what we expect from each other.
Working with us means one key thing: no matter what you do, you see every day and every project as a chance to push your field forward. In every store and every office, we build teams where everyone is an MVP. And together we tackle every challenge head on. Because we work to push the gear, the game, and ourselves farther.
We're looking for people who do more than good work. We're looking for the Best in Every Game.
Under Armour is the chosen brand of this generation of athletes... and the athletes of tomorrow. We're about performance - in training and on game day, in blistering heat and bitter cold. Whatever the conditions, whatever the sport, Under Armour delivers the advantage athletes have come to demand.That demand has created an environment of growth. An environment where building a great team is vital. An environment where doing whatever it takes is the baseline and going above and beyond to protect the Brand is commonplace.The world's hungriest athletes live by a code, a pledge to themselves and everyone else: Protect This House... I Will.  Our goal is to Build A Great Team!  Will YOU…Protect This House?!
Under Armour Connected Fitness is looking for extraordinary engineers who want to focus on technical challenges impacting the daily lives of the world's largest fitness community. Our Foundation Services Team builds mobile libraries and corresponding microservices that enable our clients to create amazing health and fitness experiences. We're a small team, and we expect our teammates to make big impacts enabling our teams to empower athletes everywhere. We need critical thinkers who will enumerate and evaluate potential solutions and pick the right course of action given the set of constraints, while working and collaborating with us and the teams consuming our services.
You're an experienced software engineer who picks up new technologies quickly, and have mastered multiple in the course of your career. Ideally, you've gained consensus and helped build great teams around those technologies.
You are customer-focused, with a passion for delivering high quality software products and features. You prefer working in a team, and enjoy collaborating with others. You have strong communication skills and enjoy writing clean, elegant, readable and well-documented code. You can demonstrate intellectual curiosity and exploration and are adaptable to changing priorities.
You're excited at our mission: to make all athletes better through passion, design, and the relentless pursuit of innovation.
You have:
5+ years of development experience, with 2+ years shipping iOS apps.
Experience using (and maybe building) remote, server-side APIs.
A solid understanding of the iOS platform and its capabilities.
A solid understanding of OAuth or similar authorization protocols, like the Google+ or Facebook SDKs.
Experience with unit testing on iOS platform.
Experience building libraries shared across multiple apps.
Work closely with product teams to define and refine feature specifications.
Strong communication skills.
A desire to empower others by building core technologies that support multiple products.
A computer science degree, or have practiced the art of systems engineering at scale.
You're just as passionate about a strong backend platform, so you're happy working closely with our backend team, who develops our stack of Java and Scala services that run in Amazon Web Services using DynamoDB
At Under Armour, we are committed to providing an environment of mutual respect where equal employment opportunities are available to all applicants and teammates without regard to race, color, religion, sex, pregnancy (including childbirth, lactation and related medical conditions), national origin, age, physical and mental disability, marital status, sexual orientation, gender identity, gender expression, genetic information (including characteristics and testing), military and veteran status, and any other characteristic protected by applicable law.  Under Armour believes that diversity and inclusion among our teammates is critical to our success as a global company, and we seek to recruit, develop and retain the most talented people from a diverse candidate pool.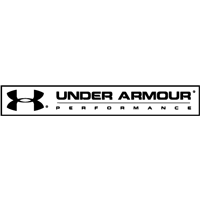 Date Posted: 8/11/2018
Sr. IOS Engineer
Multiple Locations

Austin

0 year(s)

Full-Time

Not Available