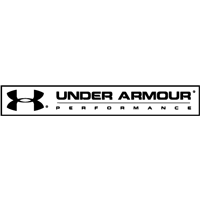 Date Posted: 8/21/2018
Receptionist- Part Time
Multiple Locations

Baltimore

0 year(s)

Full-Time

Not Available
Job Description
Under Armour is all about performance. Because what we make empowers athletes in every form to push themselves, to turn good into great, and to stay hungry for whatever comes next. And this is exactly what we expect from each other.
Working with us means one key thing: no matter what you do, you see every day and every project as a chance to push your field forward. In every store and every office, we build teams where everyone is an MVP. And together we tackle every challenge head on. Because we work to push the gear, the game, and ourselves farther.
We're looking for people who do more than good work. We're looking for the Best in Every Game.
Under Armour is the chosen brand of this generation of athletes... and the athletes of tomorrow. We're about performance - in training and on game day, in blistering heat and bitter cold. Whatever the conditions, whatever the sport, Under Armour delivers the advantage athletes have come to demand.That demand has created an environment of growth. An environment where building a great team is vital. An environment where doing whatever it takes is the baseline and going above and beyond to protect the Brand is commonplace.The world's hungriest athletes live by a code, a pledge to themselves and everyone else: Protect This House... I Will.  Our goal is to Build A Great Team!  Will YOU…Protect This House?!
Summary
Responsible for the management and front-of-house operations in the Cheer Building.
Essential Duties and Responsibilities
Greet all Guests and Teammates in a friendly and professional manner
Provide continuing support and service to members of the Human Resources, Event Management, and Facilities Teams
Arrange outside transportation for guests
Manage Teammate Personal Concierge Services
Assist on projects with the Campus and Internal Events Teams
Assist Teammates in scheduling meetings in Campus conference rooms
Perform a variety of general clerical duties
Help Administrative Assistants with projects and tasks for their respective departments
Work hand-in-hand with the Receptionist in Ivory on a variety of daily tasks
Assist with the volume of incoming calls to the headquarters
Ensure phone calls are directed to the correct Teammate
      Critical Skills
This person must be able to field multiple phone calls at once and direct them appropriately to Teammates.
A supreme level of customer service must be adhered and directed towards callers as well as visiting guests.
This person should have knowledge and know-how of appropriate meeting scheduling, meeting space locations, and room capabilities.
Must be detail oriented, people person, able to prioritize tasks, multi-task and able to work under pressure with multiple deadlines. Must be able to problem-solve quickly and efficiently without damaging the image of the Brand
Ability to read, analyze, and interpret general business periodicals, professional journals, technical procedures, or governmental regulations.  Main form of communication is e-mail and you must have the strong ability to write business correspondences. 
Supervisory Responsibilities
N/A                                                    
Education and/or Experience
BA degree and 1+ years of experience in professional environment and/or High School degree (or GED) and 1+ years experience in professional environment.
At Under Armour, we are committed to providing an environment of mutual respect where equal employment opportunities are available to all applicants and teammates without regard to race, color, religion, sex, pregnancy (including childbirth, lactation and related medical conditions), national origin, age, physical and mental disability, marital status, sexual orientation, gender identity, gender expression, genetic information (including characteristics and testing), military and veteran status, and any other characteristic protected by applicable law.  Under Armour believes that diversity and inclusion among our teammates is critical to our success as a global company, and we seek to recruit, develop and retain the most talented people from a diverse candidate pool.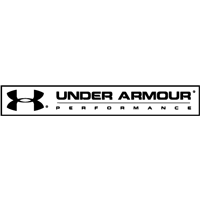 Date Posted: 8/21/2018
Receptionist- Part Time
Multiple Locations

Baltimore

0 year(s)

Full-Time

Not Available