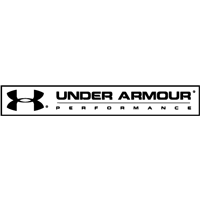 Date Posted: 8/8/2018
Sr Functional Analyst
Multiple Locations

Baltimore

0 year(s)

Full-Time

Not Available
Job Description
Under Armour is all about performance. Because what we make empowers athletes in every form to push themselves, to turn good into great, and to stay hungry for whatever comes next. And this is exactly what we expect from each other.
Working with us means one key thing: no matter what you do, you see every day and every project as a chance to push your field forward. In every store and every office, we build teams where everyone is an MVP. And together we tackle every challenge head on. Because we work to push the gear, the game, and ourselves farther.
We're looking for people who do more than good work. We're looking for the Best in Every Game.
Under Armour is the chosen brand of this generation of athletes... and the athletes of tomorrow. We're about performance - in training and on game day, in blistering heat and bitter cold. Whatever the conditions, whatever the sport, Under Armour delivers the advantage athletes have come to demand.That demand has created an environment of growth. An environment where building a great team is vital. An environment where doing whatever it takes is the baseline and going above and beyond to protect the Brand is commonplace.The world's hungriest athletes live by a code, a pledge to themselves and everyone else: Protect This House... I Will.  Our goal is to Build A Great Team!  Will YOU…Protect This House?!
Summary: Partner with Key Stakeholders on both the IT and functional sides of the business to own the functionality and how it is used by the appropriate tools.
Essential Duties and Responsibilities include but are not limited to the following:
Lead all conversations around priorities and timelines for Product Applications
Work with our functional super users to gather functional requirements
Ensure timelines for enhancements and defects are aligned with our monthly baselines
Manage test case creation, testing timelines and testing execution
Manage user acceptance testing with our functional partners
Manage relationship with our system partners
Work with our functional super users to ensure full knowledge transfer
Lead and support our various Product Applications
Be the key contact for our Production Application systems
Mentor and support other analysts
Technical Attributes of Ideal Candidate: include but are not limited to the following:
Bachelor's Degree
6 + years' work experience in a high-growth dynamic operating environment
Experience with IT Product systems is a plus
Behavioral Attributes of Ideal Candidate: include but are not limited to the following:
Influencer.  Demonstrated ability to lead and influence others outside of their direct-reporting lines
Communicator.  Ability to communicate effectively at all levels and articulate ideas and actionable recommendations
Big Picture Thinker.  Ability to connect the dots, link inter-dependencies  within the project and understand key decision impacts
Team Player. Loves being part of a team, both leading and serving; demonstrated deep commitment to colleagues
Humble & Hungry.  Confidence without arrogance; driven to continually "up their game" regardless of prior successes
Unparalleled Integrity.  In good times and bad, lives the UA Way; takes ownership for mistakes; delivers tough messages directly; doesn't "back-channel"
Action Oriented.  "Can do" and "does do" attitude; authentically engaged with people and situations
Accountable.  Commits to stretch goals and delivers; holds self to highest performance standards
"Gets" Under Armour.  Passionately embraces the challenge and effort to keep UA unique; committed to go the extra mile to build/protect the brand
At Under Armour, we are committed to providing an environment of mutual respect where equal employment opportunities are available to all applicants and teammates without regard to race, color, religion, sex, pregnancy (including childbirth, lactation and related medical conditions), national origin, age, physical and mental disability, marital status, sexual orientation, gender identity, gender expression, genetic information (including characteristics and testing), military and veteran status, and any other characteristic protected by applicable law.  Under Armour believes that diversity and inclusion among our teammates is critical to our success as a global company, and we seek to recruit, develop and retain the most talented people from a diverse candidate pool.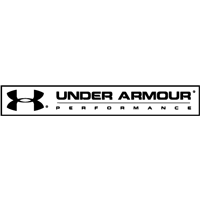 Date Posted: 8/8/2018
Sr Functional Analyst
Multiple Locations

Baltimore

0 year(s)

Full-Time

Not Available