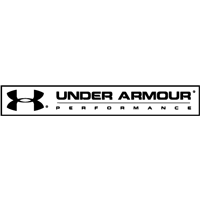 Date Posted: 8/11/2018
Copywriter
Multiple Locations

Austin

0 year(s)

Full-Time

Not Available
Job Description
Under Armour is all about performance. Because what we make empowers athletes in every form to push themselves, to turn good into great, and to stay hungry for whatever comes next. And this is exactly what we expect from each other.
Working with us means one key thing: no matter what you do, you see every day and every project as a chance to push your field forward. In every store and every office, we build teams where everyone is an MVP. And together we tackle every challenge head on. Because we work to push the gear, the game, and ourselves farther.
We're looking for people who do more than good work. We're looking for the Best in Every Game.
Under Armour is the chosen brand of this generation of athletes... and the athletes of tomorrow. We're about performance - in training and on game day, in blistering heat and bitter cold. Whatever the conditions, whatever the sport, Under Armour delivers the advantage athletes have come to demand.That demand has created an environment of growth. An environment where building a great team is vital. An environment where doing whatever it takes is the baseline and going above and beyond to protect the Brand is commonplace.The world's hungriest athletes live by a code, a pledge to themselves and everyone else: Protect This House... I Will.  Our goal is to Build A Great Team!  Will YOU…Protect This House?!
About Under Armour Connected Fitness
UACF is the leader in Connected Fitness – the world's largest digital health and fitness community with the following flagship consumer brands – MapMyFitness, MyFitnessPal, and Endomondo. Among the most popular apps on iOS and Android, these apps and websites provide interactive tools to make fitness and nutrition social, simple and rewarding. In addition, they continue to drive rapid growth and user adoption, with over 200 million downloads across the UACF network. UACF's mission is to make all athletes better through passion, design and the relentless pursuit of innovation.
About UACF Media Team
UACF believes that advertising – when done well with the right audience – can greatly enhance the user experience and generate a positive brand association for our advertising partners. UACF offers advertisers a rich array of innovative advertising solutions to engage with the most active, health-conscious market in the world.
We are looking for a copywriter to help concept, write, launch, and maintain a variety of client-related media assets across the UACF Media platforms. The right copywriter will be able to seamlessly represent a sponsor's brand voice without compromising Under Armour's brand voice.
Primary responsibilities include: 
Create original web/mobile assets and sales materials that satisfy brand guidelines, including:
Generate copy for custom ad products (such as branded challenges) and banner campaigns on the platform
Ensure campaign copy is up to UACF brand standards and error-free
Provide strategic recommendations and supporting copy for A/B testing and optimization
Assist pre-sales and Business Development in bespoke campaign concept development and custom solutions decks
Develop marketing materials in support of UACF Media Sales team and general marketing of our apps.
Required Skills:
2 - 5 years copywriting experience is required, digital media experience preferred
Bachelor's degree in Communication, Journalism, English, or related field
Great interpersonal, organizational, and communication skills
Self-starter with an ability to work in a fast-paced, dynamic environment
Ability to think strategically with an attention to details
Ability to work with cross-functional teams and individually to drive results
Ability to succeed in a fast-paced and highly dynamic environment
Best-in-class project deliverables
Able to understand the conceptual basis of a brand and how it should inform the design
Experience adhering to and developing style and identity guidelines
Experience with Adobe CS, Sketch, JIRA and related tools a bonus
Understands the value of the latest design trends (responsive design, mobile first, etc.)
Experience working within an Agency environment
About You:
You are a self-starting problem solver who is driven by their craft.
You thrive on collaboration and communicate effectively.
You are a systems thinker and can simplify complexity.
You know how to delegate, prioritize, and escalate as needed.
You are more concerned about being smart than being "right".
You have the ability to think conceptually and offer up new ideas and options and also drive an idea through.
You are a skilled discussion facilitator and storyteller.
You maintain a positive, enthusiastic attitude.
You have a passion for wellness and fitness.
Note:
Link to an online portfolio required.
At Under Armour, we are committed to providing an environment of mutual respect where equal employment opportunities are available to all applicants and teammates without regard to race, color, religion, sex, pregnancy (including childbirth, lactation and related medical conditions), national origin, age, physical and mental disability, marital status, sexual orientation, gender identity, gender expression, genetic information (including characteristics and testing), military and veteran status, and any other characteristic protected by applicable law.  Under Armour believes that diversity and inclusion among our teammates is critical to our success as a global company, and we seek to recruit, develop and retain the most talented people from a diverse candidate pool.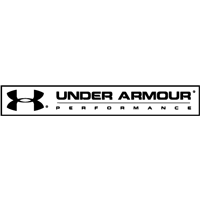 Date Posted: 8/11/2018
Copywriter
Multiple Locations

Austin

0 year(s)

Full-Time

Not Available