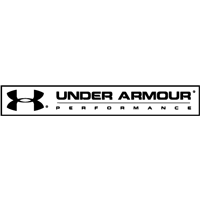 Date Posted: 8/12/2018
Domain Architect - eCommerce
Multiple Locations

Baltimore

0 year(s)

Full-Time

Not Available
Job Description
Under Armour is all about performance. Because what we make empowers athletes in every form to push themselves, to turn good into great, and to stay hungry for whatever comes next. And this is exactly what we expect from each other.
Working with us means one key thing: no matter what you do, you see every day and every project as a chance to push your field forward. In every store and every office, we build teams where everyone is an MVP. And together we tackle every challenge head on. Because we work to push the gear, the game, and ourselves farther.
We're looking for people who do more than good work. We're looking for the Best in Every Game.
Under Armour is the chosen brand of this generation of athletes... and the athletes of tomorrow. We're about performance - in training and on game day, in blistering heat and bitter cold. Whatever the conditions, whatever the sport, Under Armour delivers the advantage athletes have come to demand.That demand has created an environment of growth. An environment where building a great team is vital. An environment where doing whatever it takes is the baseline and going above and beyond to protect the Brand is commonplace.The world's hungriest athletes live by a code, a pledge to themselves and everyone else: Protect This House... I Will.  Our goal is to Build A Great Team!  Will YOU…Protect This House?!
SUMMARY:
The Domain Architect (DA) is an integral part of the Under Armour (UA) architecture team and the owner of the segment architecture process and artifacts for all components of their domain. The DA is responsible for the design, planning and governance of strategic and cross-organizational rationalization and optimization of the enterprise's services, processes and components. The DA provides comprehensive technical understanding, oversight of their domain related projects and engages with the application delivery, infrastructure, security and architecture teams, while making recommendations for continuous improvement.  The DA is responsible for service delivery components to ensure service availability and to safeguard the domain landscape.
DA's will support individual project/solution architects in their portfolio and will engage with/in projects and resources that span across the enterprise. When needed the DA will participate in the UA incident and problem management processes for incidents directly related to their domain landscape that affect SOPs and SLA's.
ESSENTIAL DUTIES & RESPONSIBILITIES:
Understands, advocates, and is responsible for compliance of domain standards, best practice principles, and ensures project management and developers/administrators follow all aspects of the architecture process.
Owns and manages their domain architecture in collaboration with the Enterprise Architect.  Responsible for documenting all domain architecture details in TOGAF 9 reference model and tailoring the model as needed.
Provides guidance and recommendation in the early planning stages around the different solution patterns that may be appropriate for this specific solution.
Represents non-functional requirements addressing, supportability, availability, continuity, extensibility, backup & restore, archiving, monitoring and other system characteristics.
Participates as a core member of the architecture team:
To perform reviews, to assess solution approach, gain acceptance of solution, and ensure decisions are made and deviations from standards are properly identified, addressed and documented
To ensure that the application development, database, technical, security and general IT Architecture interests are taken into account and engagement with the respective architects occurs for all solutions. 
Responsible for guidance on High Level Solutions approach and overall Enterprise Solution Architecture patterns.
Responsible for the definition and communication of the target domain service Principles, application/technology strategy, integration strategy, domain standards, reference models, integration patterns and modelling guidelines.
Determines which tools will function as the IT standard and resolve exception cases.
Monitors IT trends, identify new capabilities, conduct Proof of Concepts, and evolve architecture standards.
Represents future project requirements in order to prevent re-work costs
Provides project teams guidance on the integration third party applications
Coordinates with other companies for knowledge sharing
QUALIFICATIONS:
Bachelor's degree in Computer Science or related field required
Masters in Business Administration or Computer Science degree preferred.
10 + years of IT experience.  
5+ years of direct support and design experience in one of the following domains and applications:  
Product– Conceptual and technical understanding of Product business processes with the following technologies; Enovia MatrixOne, Centric,  Adobe AEM and Trasix
Marketing - Conceptual and technical understanding of Marketing business processes with the following technologies;  Salesforce, Adobe,
Retail/Wholesale –  Conceptual and technical understanding of Retail and Wholesale business processes with the following technologies; SAP FMS, SAP CAR, APTOS, RetailPro, JustEnough and JDA
eCommerce – Conceptual and technical understanding of Retail and Wholesale business processes with the following technologies; Salesforce
Supply Chain – Conceptual and technical understanding of Supply Chain business processes with the following technologies; Manhattan WM, Warehouse Control Systems, Labor Management, Pick to Light and Staylinked.
Business Analysis- HANA and BOBJ infrastructure, applications and security components, minimally HANA Modeling, HANA Studio, Business Objects Tools.  ControlM for job scheduling is a plus.
5 + years of development/administrator and business analysis experience. 
Proven experience with the analysis of complex business and/or systems requirements or issues and the ability to develop innovative solutions.
Consumer Products and/or functional experience in the domain is a plus.
At Under Armour, we are committed to providing an environment of mutual respect where equal employment opportunities are available to all applicants and teammates without regard to race, color, religion, sex, pregnancy (including childbirth, lactation and related medical conditions), national origin, age, physical and mental disability, marital status, sexual orientation, gender identity, gender expression, genetic information (including characteristics and testing), military and veteran status, and any other characteristic protected by applicable law.  Under Armour believes that diversity and inclusion among our teammates is critical to our success as a global company, and we seek to recruit, develop and retain the most talented people from a diverse candidate pool.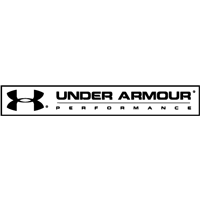 Date Posted: 8/12/2018
Domain Architect - eCommerce
Multiple Locations

Baltimore

0 year(s)

Full-Time

Not Available