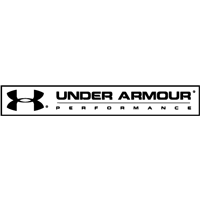 Date Posted: 8/12/2018
Sr. Coordinator, Store Development
Multiple Locations

Baltimore

0 year(s)

Full-Time

Not Available
Job Description
Under Armour is all about performance. Because what we make empowers athletes in every form to push themselves, to turn good into great, and to stay hungry for whatever comes next. And this is exactly what we expect from each other.
Working with us means one key thing: no matter what you do, you see every day and every project as a chance to push your field forward. In every store and every office, we build teams where everyone is an MVP. And together we tackle every challenge head on. Because we work to push the gear, the game, and ourselves farther.
We're looking for people who do more than good work. We're looking for the Best in Every Game.
Under Armour is the chosen brand of this generation of athletes... and the athletes of tomorrow. We're about performance - in training and on game day, in blistering heat and bitter cold. Whatever the conditions, whatever the sport, Under Armour delivers the advantage athletes have come to demand.
That demand has created an environment of growth. An environment where building a great team is vital. An environment where doing whatever it takes is the baseline and going above and beyond to protect the Brand is commonplace.
The world's hungriest athletes live by a code, a pledge to themselves and everyone else: Protect This House... I Will.  Our goal is to Build A Great Team!  Will YOU…Protect This House?!
Summary
Under Armour is looking for a qualified, driven Senior Global Store Development Coordinator.  This is an opportunity to be part of a great success story, as Under Armour continues to impact the business like no other company has. The Coordinator will be responsible for supporting the Global Store Development team for Under Armour Retail.
Essential Duties and Responsibilitiesinclude the following:   
Ensure a holistic in-store experience in partnership with cross-functional teams so that the Under Armour brand is consistent throughout the world.  Other duties may be assigned.
Project Coordination- Store Development:
Development of Global New Elements and concept adaptation projects through prototype approval DTC/SIS: Prepare and manage budgets, project plans, prototype reviews

Coordinate and support Test & Iterate Process throughout Organize feedback from key stakeholders- corporate, field team, and consumer

Communication documentation for New Elements once prototype approved and how they translate to procurement, tiering, vendor selection
New Concept: Coordinate Fixture/Mannequin development
Vendor Vetting, Purchasing:
Budget Tracking and reporting- Global CapEx & OpEx- Facilitate monthly accruals with Accounting.
Execute Global Store Development Purchasing process- including budget tracking, vendor communication and contracts
Provide recommendations to strategic procurement to align with new concept development and partner on vendor selection process for rollout
Vendor sourcing – find new vendors (for new experiences/new elements)
Team collaboration:
Maintain partnership with Merchandising, Brand/Marketing, Innovation, Logistics, PMO, Design, Visual Merchandising, OPS, the Regions and Asset Protection to drive best practices for all initiatives – keep teams informed and stay informed
Collaborates closely with Design, PMO, Supply on coordination and communication of New Elements
Partner with Global Design on Guidelines and facilitate communication to Supply Guideline updates
New Elements
Quarterly Locker room audits

Center of Excellence- Partner closely with NA Ops/VM/MKT on testing and leveraging process for Global
Identify project risks and develop risk mitigation strategies
Other responsibilities and experiences as assigned.
Competencies:
To perform the job successfully, an individual should demonstrate the following competencies:
Accountability- Takes responsibility and ownership for own tasks, decisions, and outcomes.  Delivers consistent results and hits deadlines within the scope of own role.
Creativity and Innovation- Demonstrates curiosity by asking questions about current practices and suggesting potential changes.  Generates new ideas in team settings.
Collaboration- Acknowledges own role and how it contributes to the common goals of the team.  Builds trusting relationships with Teammates and works with others in alignment with team goals. 
Global Perspective- Demonstrates understanding of local cultural practices.  Displays interest and appreciation for global perspectives.  May apply cultural understanding to support other Teammates in global business interactions.
Qualifications:To perform this job successfully, an individual must be able to perform each essential duty satisfactorily. The requirements listed below are representative of the knowledge, skill, and/or ability required. Reasonable accommodations may be made to enable individuals with disabilities to perform the essential functions.
Ability to listen and communicate with internal teams and outside vendors, consultants and contractors.
Flexibility to shift focus and priorities.
Proficient in Microsoft office applications with emphasis in Excel, Word, Access and Project
Analytical
Strong organization – operational skillset
Finance and Accounting knowledge
Minimal travel as required
Education and/or Experience
Associates or Bachelor's degree required
3-5 years relevant work experience- Retail experience preferable
Under Armour is an equal employment opportunity employer.  We are committed to providing equal employment opportunities to all qualified individuals without regard to the following legally protected characteristics: race, color, religion, sex, pregnancy (including childbirth, lactation and related medical conditions), national origin, age, physical and mental disability, marital status, sexual orientation, gender identity, gender expression, genetic information (including characteristics and testing), military/veteran status, or any other characteristic protected by local, state or federal law.  We assure you that your opportunity for employment with Under Armour depends solely on your qualifications.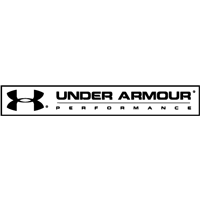 Date Posted: 8/12/2018
Sr. Coordinator, Store Development
Multiple Locations

Baltimore

0 year(s)

Full-Time

Not Available