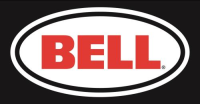 Date Posted: 8/14/2017
Video Content Producer – Bell & Blackburn
United States

California

Scotts Valley, CA (Santa Cruz Area)

2 year(s)

Full-Time

Not Available
Job Description
Join our talented team. Employees at Vista Outdoor are passionate and committed to delivering quality products to our customers. Our culture centers on an engaged and accountable workforce. Our goal is to attract and retain a diverse workforce: rich in talent, background, ideas and experience.

Vista Outdoor is seeking a Video Content Producer to add to our Bell & Blackburn team to support the Scotts Valley, CA location. The primary responsibility of this role is to take ownership of the in-house video production for Bell Helmets and Blackburn Brands. This Video Content Producer will work within the Bell & Blackburn Brand Marketing and digital teams and will be pulling content together from internal and external resources, and pushing it out as a part of the department's overall communication strategy. This position will own the video production process, and must have the confidence and communication skills to perform and execute video productions, posts in various social media channels as the voice of the brand, and trafficking collateral to various media outlets. This position reports to the Senior Digital Marketing Manager.

Essential Job Functions:
- Produce and execute various video productions for Bell Helmets
- Manage a working video production calendar that lists video production shoot days, travel, equipment needs, and editing days
- Work with internal staff (brand marketing, product management, etc.), as well as external resources (creative agencies, photographers, writers, editors, etc.), to help keep projects on track for an on-time execution
- Create and manage production budgets for each individual shoot, items include travel, equipment needs, food, lodging, press passes, etc.
- Create vivid story boards and scripts that fit the needs of each individual video that properly reflect the requirements from meetings with key marketing personnel
- Create motion graphic animations for video intros, credits, and titling
- Create and Manage a video distribution strategy
- Publish content to various web and social channels with SEO in mind will be essential. (Magento, Word Press, Facebook, Youtube, Vimeo, etc).
- Monitor, maintain, update and report on all video distribution
Job Requirements
Education & Training:
- Bachelor Degree preferred, equivalent experience considered
- Experience managing multiple projects in a marketing and/or advertising department
- Experience collaborating with multiple teams of varying disciplines
- Must have the ability to lead and work within a team structure

Skills/Attributes:
- Manage and maintain a full video production kit that is available to travel on short notice
- Fluent in the Adobe Creative Cloud software and where they fit into the post-production workflow. Software including but not limited to: Premiere Pro, After Effects, Photoshop, Illustrator, and Lightroom
- Must know the practical uses of various camera technologies, such as high-frame-rate recording, video compression, and the use of various lenses and lens filters
- Demonstrated knowledge of editing techniques and color theory in order to influence the audience's perception
- An advanced understanding of the rules of photography and videography in order to produce, vivid, exciting, and compelling stories that promote the Bell Helmets brand in a positive and innovative light

We offer a highly competitive salary, comprehensive benefits including: medical and dental, vision, disability and life insurance, 401K, PTO, tuition reimbursement, and the ability to add value to an exciting mission!

Equal Opportunity Employer Minorities/Females/Protected Veteran/Disabled

To apply, please click on the "External Application" link, and be sure to let us know you found this job on Malakye!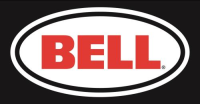 Date Posted: 8/14/2017
Video Content Producer – Bell & Blackburn
United States

California

Scotts Valley, CA (Santa Cruz Area)

2 year(s)

Full-Time

Not Available