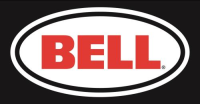 Date Posted: 8/14/2017
Associate Mechanical Engineer - Bell
United States

California

Scotts Valley, CA (Santa Cruz Area)

2 year(s)

Full-Time

Not Available
Job Description
Join our talented team. Employees at Vista Outdoor are passionate and committed to delivering quality products to our customers. Our culture centers on an engaged and accountable workforce. Our goal is to attract and retain a diverse workforce: rich in talent, background, ideas and experience.

Position Overview:
You will be responsible for developing individual products and complete product lines of moderate to extreme levels of difficulty, complexity or breadth of scope or for which few precedents exist through the use of shape, accent details, color, ergonomics and other design techniques in coordination with other cross-functional teams.

Essential Job Functions:
- Work closely with Sales, Marketing, and Industrial Design staff to conceptualize new product ideas based on an understanding of competitive products and market needs
- Coordinate research regarding materials and constructions for all projects
- Develop the mechanical aspects of new products working in conjunction with industrial designers to combine function and aesthetics into market leading products
- Create mock-ups and prototypes to evaluate conceptual designs
- Direct the efforts of inside and outside resources to create drawings, models and prototypes
- Create sketches, drawings and specifications to translate ideas into models and working prototypes
- Design new product and incorporate existing product in CAD
- Create and maintain design documentation such as engineering drawings, product and material specifications, bill of materials, etc. to assure quality in product designs
- Conduct cost analysis on new product designs
- Take ownership of schedule, prototyping, quoting and purchasing for all assigned mechanical projects under the guidance of the Mechanical Design Mgr.
- Evaluate designs relative to applicable safety standards
- Test functional prototypes to verify design intent through virtual or physical methods
- Work with Manufacturing Engineering and Operations departments to improve cost and ease of manufacturing throughout development and after product launch
- Acknowledge that your work affects the quality level of the final product
- Keep informed of the latest developments in the field by reading trade journals, individual contacts and attendance at appropriate meetings and/or trade shows
- Take on minor level projects
Job Requirements
Education and Training:
- 4-year degree in Mechanical Engineering (BSME) or equivalent experience
- 0-3 years prior experience in a similar position
- Computer experience and knowledge of Microsoft applications required (Outlook, Word, Excel, PowerPoint, and Project).
- Advanced CAD experience required, preferably proficient in Solidworks.
- Understanding of common manufacturing techniques including injection and compression molding, composites, vacuum forming familiarity and some experience with basic model shop tools and procedures

Skills and Abilities:
- Fostering Partnerships - Building partnerships with internal customers
- Promoting Teamwork - Utilizing the power of the team over individual contributions; Appreciating the Mechanical Engineering / Industrial Design development relationship
- Effective Communication - Clear communication to internal and external customers in multiple formats (written, verbal)
- Patience / Listening / Respect - Thoughtful reflection and understanding of what others are saying before responding / reacting; acknowledging the needs and work of others
- Approachability - Always open to the needs of your team and customers
- Accepting Constructive Feedback - Utilizing the teams knowledge and individual strengths to improve upon work
- Accountability - Taking accountability for your actions
- Mechanical Aptitude - Ability to perform professional mechanical engineering assignments of wide variety and complexity under general direction with considerable discretion as to work details given experience level
- Work Management - Strong project, time management and organizational skills with acute attention to detail.
- Fostering Innovation - looking beyond the norm in developing new product or practices and embracing necessary change
- Problem Solving - Effectively analyzing all aspects of a problem, gathering necessary data, consulting others, making an informed decision and communicating it to the appropriate people

We offer a highly competitive salary, comprehensive benefits including: medical and dental, vision, disability and life insurance, 401K, PTO, tuition reimbursement, and the ability to add value to an exciting mission!

Equal Opportunity Employer Minorities/Females/Protected Veteran/Disabled

To apply, please click on the "External Application" link, and be sure to let us know you found this job on Malakye!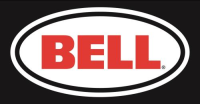 Date Posted: 8/14/2017
Associate Mechanical Engineer - Bell
United States

California

Scotts Valley, CA (Santa Cruz Area)

2 year(s)

Full-Time

Not Available