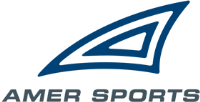 Date Posted: 12/7/2017
Global Digital Marketing Manager
United States

Utah

Ogden, UT

5 year(s)

Full-Time

Not Available
Job Description
Amer Sports is in search of a Global Digital Marketing Manager to join the team in Ogden, UT.

POSITION SUMMARY //
This role drives the vision and implementation of the Amer Sports global digital marketing roadmap, in order to deliver synergy, scale, and overall performance against the defined Digital Marketing and Ecommerce KPI's. In collaboration with Amer Sports brands and regions, the Global Digital Marketing Manager will be responsible for overseeing strategy to engage consumers across digital touchpoints to drive revenue, consumer acquisitions and engagement.

RESPONSIBILITIES // To perform this job successfully, he/she is responsible to:
• Drive group strategy to deliver digital experiences that convert: Supports the execution of Amer Sports
• Strategize to engage our consumers through digital tactics across all relevant touchpoints in the consumer journey.
• Enable and accelerate consumer acquisition: Manages implementation and ongoing success of programs to drive consumer database acquisition
• Oversee Amer Sports digital marketing roadmap: Manages and consolidates roadmap, budget and channel management
• Share and support the optimization of marketing strategies: Supports SEM, SEO, display advertising, social media, content marketing, UX/UI.
• Manage global third-party partners: Oversees select third party relationships in regards to synergies, workflow, services, deliverables and contracting.
• Manage marketing KPI monitoring and consolidation: Works in close collaboration with Amer Sports analytics team to manage marketing KPIs across all touchpoints.
• Support roll-out and usage of marketing toolkits: Works with brands and regions to assess needs and sufficiency.
• Provide insight and guidance: Supports elevating digital IQ of Amer Sports teams in digital marketing, including trends and leading-edge new media thinking
• Navigate company strategy and multi-dependencies: Understands the brands' equities, GTM specifications, and internal multi-dependencies across the organization, as well as the overall company and brand marketing strategy (on and offline.)
Job Requirements
REQUIREMENTS //
• Bachelor's degree required
• 5+ years strategic digital marketing experience, preferably within the outdoor and sporting goods industries
• Experience in consumer goods, where marketing is a key driver of growth and success
• Functional skills in digital marketing (SEM, SEO, traffic and media management, prospecting and lead acquisition)
• Experience managing outside services

OTHER QUALIFICATIONS //
• Ability to work in a matrix environment: Possesses the ability to work in a decentralized team environment, and understands how to influence without authority.
• Adapting and responding to change: Adapts to changing circumstances; Adapts new ideas and change initiatives; Adapts interpersonal style to suit different people or situations; Shows respect and sensitivity towards
• Cultural differences; deals with ambiguity, making positive use of the opportunities it presents.
• Contributing to execution of business objectives: Understands what we are working to accomplish as an organization. Internalizes strategy and understands what getting it done means.
• Managing Projects: Defines project scope, schedule, budget and resources; Manages the project team and communicates efficiently; Follows up project milestones and makes relevant adjustments when necessary:
• Reports to relevant stakeholders
• Communicating, Influencing & Attitude: Communicates efficiently. Makes a strong personal impression on others; Promotes ideas on behalf of self or others; Has a contagious can-do attitude.

OTHER QUALIFICATIONS //
• Fluent in English (other languages a plus)
• Proficient in MS Word, Excel, PowerPoint, and Outlook
• Ability to travel 10% of the time, including internationally

TO APPLY // Please apply via the link below and let us know Malakye is your industry resource.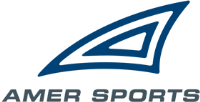 Date Posted: 12/7/2017
Global Digital Marketing Manager
United States

Utah

Ogden, UT

5 year(s)

Full-Time

Not Available