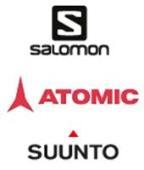 Date Posted: 8/15/2018
Ecommerce Merchandiser Americas - Salomon
United States

Utah

Ogden

1 year(s)

Full-Time

Not Available
Job Description
We're looking to fill the role of Ecommerce Merchandiser for the Americas at Salomon. This role will cover all aspects of merchandising, marketing calendar management, collection launches, site support & reporting.

This position reports directly into the Ecommerce Manager Americas & will also work closely with the Global team in Annecy, France.

-- We offer competitive compensation, bonus program, medical insurance, dental insurance, vision insurance, and 401K.
-- We also offer flexible hours, paid vacation, and powder days!

•Merchandising & Commercial Animation: Work with local team to adapt the global calendar for website pushes. Create local content & campaigns where needed to support local initiatives. Implement all merchandising on North American Salomon sites. Work with Ecommerce Planner to ensure stock levels to support campaigns. Specific collection & landing pages built out for North American market.
•New Collection & Promotional Period Launch: Define local product range online from the global offering. Segment products & build out site navigation. During promotional periods, work to define the offer & way to support through site navigation.
•Manage the Local Marketing Calendar: Take our global plan for marketing & develop the local adaptation of that. Coordinate the local timings & campaign focus to align with important local initiatives.
•Coordinate Consumer Experience: Work with local CRM & Campaign Specialists to build out a consistent experience for our consumers. Assist and adapt Global newsletters. Plan, brief & implement email campaigns for the brand. Brief & help create local assets to support our digital initiatives. Review copy & translations (French).
•Day-to-Day Site Support: Report errors, fill out tickets on fixes. Test new releases into preprod & production environments. Problem solving & system architecture understanding.
•Reporting: Establish KPIs and tracking in order to manage the above and push for improvement in each area of the business.

Job Requirements
•Planning and organizing
•Merchandising skills
•Experience developing digital campaigns
•Familiarity with Ecommerce
•Formulating strategies and concepts
•Presenting and communicating information
•Analytical mindset and business acumen
•Ability to work in a multi-stakeholder matrix environment
•1-2 Years' Experience
•Bachelor's Degree

Please submit resume through Malakye.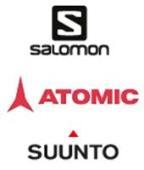 Date Posted: 8/15/2018
Ecommerce Merchandiser Americas - Salomon
United States

Utah

Ogden

1 year(s)

Full-Time

Not Available