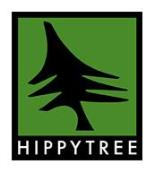 Date Posted: 4/13/2018
Apparel Graphic Designer
United States

California

Los Angeles, CA

3 year(s)

Full-Time

Not Available
Job Description
HippyTree is seeking a creative and passionate Apparel Graphic Designer to join the company's rapidly expanding surf and outdoor sports apparel business. This is a full-time in-house position at HippyTree's headquarters in Los Angeles, California.

HippyTree is the original "Surf & Stone" apparel company. Founded in a Hermosa Beach garage in 2004, HippyTree is dedicated to designing products and graphics that embody the surf and climbing lifestyle. We are seeking an experienced Apparel Graphic Designer hungry to make an immediate and meaningful impact as we expand our collection. You must excel in a "non-corporate" and entrepreneurial environment and be eager to collaborate with a lean and growing team.

HippyTree has cultivated a following for its one-of-a-kind nature inspired graphics and illustrations. We are searching for an exceptional graphic designer with the skills and passion to continue this tradition. Primary duties will include graphic design for all printable apparel categories, including boardshorts, woven shirts, knits and graphic tees. You will also develop artwork for patches, labels, trims and hangtags. The ideal candidate has experience with action sports or outdoor apparel, well-rounded knowledge of graphic printing techniques, and is an Adobe Illustrator and Photoshop expert.
Job Requirements
- 2-3+ years of applied experience working as a graphic designer at an apparel company
- Bachelor's degree in design or a related field
- Compelling portfolio that demonstrates your design abilities
- Highly skilled with repeat patterns and typography
- Strong sense of color and texture
- Knowledge of digital photography and how to import/manipulate digital media
- Well-rounded knowledge of various apparel printing techniques
- Expert at artwork file preparation and familiarity with tech packs
- Ability to identify and interpret trends and styles
- Excited to bring fresh, new ideas to the design team
- Advanced knowledge of Adobe Illustrator and Photoshop
- Proficient in Microsoft Excel and Word
- Good typing skills
- Organized and detail-oriented with excellent written and oral communication skills
- Great at prioritizing your workload and meeting deadlines, even when things get crazy
- Ability to work independently and make appropriate decisions
- Must be available to work off-hours when deadlines are looming

How to Apply:
- Please send applications to jobs@hippytree.com
- Applications are to include a resume, cover letter and design portfolio in pdf format

We are excited to hear from you!
Perks
HippyTree offers a comprehensive benefits program, including medical, dental, vision and life insurance benefits.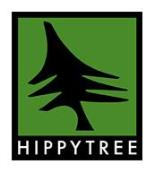 Date Posted: 4/13/2018
Apparel Graphic Designer
United States

California

Los Angeles, CA

3 year(s)

Full-Time

Not Available