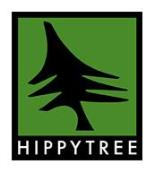 Date Posted: 4/13/2018
Senior Apparel Designer
United States

California

Los Angeles, CA

5 year(s)

Full-Time

Not Available
Job Description
HippyTree is seeking a creative and passionate Senior Apparel Designer to join the company's rapidly expanding surf and outdoor sports apparel business. This is a full-time in-house position at HippyTree's headquarters in Los Angeles, California.

HippyTree is the original "Surf & Stone" apparel company. Founded in a Hermosa Beach garage in 2004, HippyTree is dedicated to designing products and graphics that embody the surf and climbing lifestyle. We are seeking an experienced Senior Apparel Designer hungry to make an immediate and meaningful impact as we expand our collection. You must be a hands-on designer eager to collaborate with a lean and growing team. You must excel in a "non-corporate" and entrepreneurial environment and have high involvement throughout the design process from conception to production.

Our Senior Apparel Designer must have strong creative skills and a comprehensive understanding of the design and production process. You will be expected to consistently generate exciting ideas and designs that embody HippyTree's "surf & stone" lifestyle. You must have excellent technical skills and superior knowledge of textiles, garment construction, patterns, fit and grading. You must be an expert at generating tech packs and communicating with factories to ensure a final product with excellent quality, style and fit. You will also be responsible for market research in order to identify new trends, materials and techniques.
Job Requirements
- Bachelor's degree in Design, Fashion or a related field
- Five plus years' experience in the design industry and a passion for apparel
- Compelling portfolio that demonstrates your design abilities
- Excited to bring fresh, new ideas to the company
- Extensive technical sketching experience
- Willingness to manage the entire design process from conceptualization to final production
- Superior knowledge of color palettes, textiles, garment construction, patterns, fit and grading
- Familiarity with product costs and impact on design
- Expert tech pack knowledge
- Excellent communication skills, particularly with respect to communicating with overseas factories
- Ability to proactively trouble shoot and solve problems
- Staunch attention to detail and organization
- Must be available to work off-hours when deadlines are looming
- Advanced knowledge of Adobe Illustrator and Photoshop
- Proficient in Microsoft Excel and Word
- Good typing skills
- Enthusiasm for nature and the outdoors

How to Apply:
- Please send applications to jobs@hippytree.com
- Applications are to include a resume, cover letter and design portfolio in pdf format
- Portfolio must contain apparel tech packs

We are excited to hear from you!
Perks
HippyTree offers a comprehensive benefits program, including medical, dental, vision and life insurance benefits.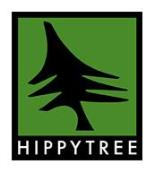 Date Posted: 4/13/2018
Senior Apparel Designer
United States

California

Los Angeles, CA

5 year(s)

Full-Time

Not Available