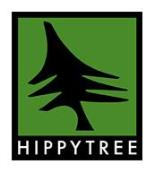 Date Posted: 8/21/2018
Senior Graphic Designer
United States

California

Los Angeles

4 year(s)

Full-Time

Not Available
Job Description
HippyTree is seeking a creative and passionate Senior Graphic Designer to join the company's rapidly expanding surf and outdoor sports apparel business. This is a full-time in-house position at HippyTree's headquarters in Los Angeles, California.

HippyTree is the original "Surf & Stone" apparel company.

Founded in a Hermosa Beach garage in 2004, HippyTree is dedicated to designing products that embody the surf and climbing lifestyle. We are seeking an experienced Senior Graphic Designer hungry to make an immediate and meaningful impact. You will be responsible for the development of all digital and print assets to support the visual communication of the HippyTree brand. Our non-corporate and entrepreneurial work environment provides opportunities to engage in a variety of projects and facets of the business, allowing for both personal and professional growth.

Responsibilities:
- Work closely alongside design, sales and marketing teams to conceive, create and execute visual materials for communication
- Design and develop seasonal catalogs and look books in both print and digital formats
- Create engaging digital content for web banners, online ads, email newsletters and social media
- Generate a broad spectrum of print assets including in-store displays, retail windows, tradeshow imagery and product packaging
- Manage and maintain photography archive and marketing collateral

Requirements:
- Bachelor's degree in design or a related field
- Compelling portfolio that demonstrates your design abilities
- 4+ years applied experience designing in a commercial capacity; ability to balance art and commerce
- Strong concepting skills; ability to drive the creative aspects of projects, not just execution
- Innate understanding of the HippyTree aesthetic
- Excellent illustration and typography skills
- Strong sense of layout and color
- Acute eye for exceptional surf and adventure photography
- Professional photo editing and retouching skills
- An interest in creating t-shirt graphics and apparel design is preferred
- Excellent attention to detail; delivers flawless work that is error free
- Expert knowledge of InDesign, Adobe Illustrator and Photoshop
- Proficient in Microsoft Excel and Word
- Good typing skills
- Communicates well with creative team members at all levels and outside agencies
- Ability to work independently and make sound decisions
- Great at prioritizing your workload and meeting deadlines, even when things get crazy
- Must be available to work off-hours when deadlines are looming

How to Apply:
- Please send applications through Malakye.com
- Applications are to include a resume, cover letter and design portfolio in pdf format
- We are excited to hear from you!
Perks
- Competitive salary and benefits including Health, Dental, Vision and Life Insurance
- An environment that understands the importance of work/life balance
- An awesome HippyTree clothing allowance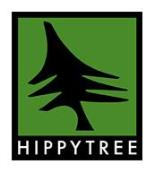 Date Posted: 8/21/2018
Senior Graphic Designer
United States

California

Los Angeles

4 year(s)

Full-Time

Not Available