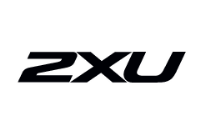 Date Posted: 9/11/2017
Event Coordinator
United States

California

Santa Monica, CA, Los Angeles

2 year(s)

Full-Time

Not Available
Job Description
An exciting opportunity has come up to join 2XU's all-star marketing team out of our new North American Headquarters in Santa Monica, CA as the US Event Coordinator.

If you are passionate about bringing brands to life and creating memorable consumer experiences then this is the job for you. Reporting directly to the US Events Manager, the US Event Coordinator will be responsible for assisting in the coordination and activation of our annual events calendar. Key ownership silos include ongoing administrative tasks, short and long term marketing tactics, operations and logistics in a dynamic, fast-paced events environment.

Additional job functions include scheduling, staffing, attending events, sales reporting, promotional planning, social media activation, budget management and event assessment.
Job Requirements
Key Responsibilities:

Events and Expos:
1. Generating and maintaining individual event sales goals and financial reporting.
2. Expo booth logistics, inventory and staffing.
3. Work with department managers and in-house sales team to coordinate sales and marketing needs.
4. Provide recommendations for improving overall customer satisfaction and experience.
5. Assist in design of booth layout and merchandising fixtures based on inventory and establish appropriate marketing materials, signage and equipment.

Leadership Requirements:
1. Recognize sales and branding opportunities across multiple sales channels and environments.
2. Represent 2XU and communicate with all levels of industry personnel.
3. Assists in identifying new event/expo opportunities and as necessary, devises, communicates and implements tasks, programs and solutions to ensure correct representation of 2XU at events.
4. Address vendor, dealer, and consumer concerns onsite.

Skill Set and Experience:
1. Excellent people skills.
2. High level verbal and written communication.
3. Highly organized and process oriented.
4. Technically sound. Knowledge key platforms including Excel, Word, Power Point, Instagram, Facebook and Twitter.
5. Excellent Public Speaker

Education and Qualifications:
At least 2-years experience in the wholesale & retail business sector. Experience in the sporting goods, fitness or lifestyle industries are preferred.

Physical Requirements:
This job requires lifting, moving or stacking of items up to 70 lbs and an Ability to travel for extended periods of time.

Location & Hours:
Combination of 2XU North America Headquarters and at various events locations across the US. Full time role with travel & weekend work is required.

To apply, please submit your cover letter and resume through Malakye.com.
Perks
Competitive Salary, Medical, Dental, Vision Insurance, Simple IRA Plan with Employer Match, Vacation and Sick Leave, Employee Clothing Allowance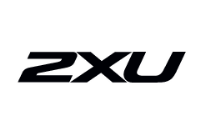 Date Posted: 9/11/2017
Event Coordinator
United States

California

Santa Monica, CA, Los Angeles

2 year(s)

Full-Time

Not Available