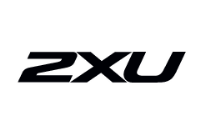 Date Posted: 9/21/2017
Partnership Marketing Manager
United States

California

Santa Monica, CA, Los Angeles

2 year(s)

Full-Time

Not Available
Job Description
A unique opportunity has come up to join the 2XU team in our new U.S. Headquarters as the Partnership Marketing Manager.

Based in our Santa Monica office and reporting to the Director Brand Marketing & Communications, you will oversee all aspects of partnership marketing and insure that maximum value is derived from contractual agreements for the 2XU brand. Within the spectrum of ownership roles you will be responsible for educating internal stakeholders on contractual scope, provisions and terms. You will be highly cross-departmental and implement your project management expertise to streamline communications, gather assets and insure deadlines are met. Acting as the face of our brand and primary touchpoint for our partners you will have a strong customer service orientation and proactive approach for engaging key decision makers. Leveraging internal resources and your understanding of our annual marketing plan to identify optimal activation against our sponsor entitlements. After entitlements have been activated against, you will institute reporting standards and recap performance on a regular basis.

This role demands a dynamic, driven and passionate professional with strong organizational skills and a keen interest in the marketing field. You will be a true team player, with proven administration skills and a strong process approach. Juggling a variety of tasks for multiple stakeholders at once, you will be incredibly organized and employ your initiative to create viable solutions.
Job Requirements
Key Responsibilities:
1. Familiarize yourself with all contract provisions, entitlements and terms. Educate internal stakeholders and act as our access authority.
2. Create an annual work back calendar of partnership activation points and deadlines.
3. Enlist internal project teams to address the application of internal resources to key deliverables; North America & Global.
4. Maintain regular communication with external stakeholders and insure key information is distributed internally.
5. Align partnership marketing entitlements with our annual marketing plan.
6. Insure the timely delivery of physical and digital assets.
7. Report on partnership performance and activations at a regular cadence.
8. Provide internal evaluations of the partnership landscape with a POV on current and future opportunities.

To apply, please submit your cover letter and resume through Malakye.
Perks
Competitive Salary, Medical, Dental, Vision Insurance, Simple IRA Plan with Employer Match, Vacation and Sick Leave, Employee Clothing Allowance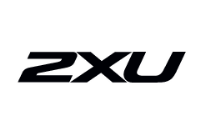 Date Posted: 9/21/2017
Partnership Marketing Manager
United States

California

Santa Monica, CA, Los Angeles

2 year(s)

Full-Time

Not Available