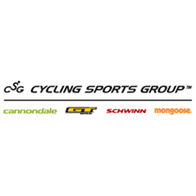 Date Posted: 8/15/2017
Director of Digital Marketing
United States

Connecticut

Wilton, CT

7 year(s)

Full-Time

Not Available
Job Description
Cycling Sports Group, located in Wilton, Connecticut, is seeking a Director of Digital Marketing.

Position Summary:

The Digital Marketing Director is responsible for all inbound marketing activities as well as overseeing CRM activities with the overall goal of driving new customer growth and increased engagement across all digital channels. The director will work across all brands and teams to establish best practices and develop new digital-first initiatives.

Responsibilities:

Global Direct-to-Consumer Digital Activation: Work with the global brand marketing and digital brand leads to establish the annual tactical digital marketing plans for Direct-to-consumer communications across all digital channels during the consumer life cycle.
• Lead the creation and execution of a consumer facing communication calendar across all channels including social and email
• Identify key consumer life cycle events and create unique consumer communications to drive engagement
• Work with different regions and brand to identify different loyalty programs and areas for collaboration and/or global consolidation
• Incorporate the full set of digital tools – including SEM and SEO into the activation plan

Development of programs to generate new traffic and leads: Work across all brands and regions to develop programs which will generate new traffic across all digital properties and channels and increase engagement with existing customers.
• Responsible for coordinating with regional teams on lead generation programs and paid digital activities, including SEM, display
ad, and social.
• Develop and manage an annual calendar of activities to support brand awareness and lead generation
• Establish goals and targets for all campaigns and activities
• Track, measure and optimize all campaign spend to maximize budget and program reach
• Collaborate with digital marketing team to analyze program metrics and aid in report creation for the broader marketing and
executive team

Establish Global CRM Best Practices: The manager will serve as the global leader for B2C CRM ensuring all available data points are established and a complete 360 degree view of the consumer is created.
• Lead the project to consolidate consumer data from numerous systems
• Partner with IT and global digital marketing to ensure seamless integration of CRM into current applications and systems
• Work with the Director of Business Solution to define business processes and workflows, establishing global ways of working
• Serve as the global lead and in-house expert for B2C CRM

Scope
• CSG brands – Cannondale, GT, Fabric, Sugoi

Financial Responsibilities/Scope
• Help negotiate and manage project budgets
Job Requirements
Essential Qualifications:

Technical
• Bachelor's degree in marketing, computer science or a related field.
• Experience building up and managing a global CRM – with strong desire for experience with Microsoft Dynamics
• 7-10 years of experience in CRM/lead generation, paid ad management (SEM, PPC), A/B testing
• Experience utilizing consumer insights to build consumer path-to-purchase and life cycle management plans

Experience with :
• Sitecore and Sitecore-based websites
• Percolate or similar marketing campaign management software
• Salisify or similar Product Information Management software
• SAP or similar ERP system
• SAP Cloud for Customer CRM or similar enterprise CRM system

Managerial
• Strong oral and written communication skills
• Experience working with a global company that has multiple global regions/marketing teams
• Experience in the outdoor consumer goods industry with preference for cycling background
• Ability to work on a team in diverse/multiple stakeholder environment. Good customer service orientation and attitude
• Ability to operate at strategic and executional levels
• Ability to manage multiple projects and priorities

Beneficial Qualifications
• Experience in brand management for a global CPG with several brands

To apply, please click on the "External Application" link, and be sure to let us know you found this job on Malakye!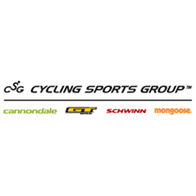 Date Posted: 8/15/2017
Director of Digital Marketing
United States

Connecticut

Wilton, CT

7 year(s)

Full-Time

Not Available