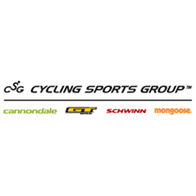 Date Posted: 12/13/2017
Director International Distributor Sales
United States

Connecticut

Wilton, CT

6 year(s)

Full-Time

Not Available
Job Description
Cycling Sports Group is seeking a Director of International Sales in Wilton, Connecticut.

Position Summary:
The Director of International Sales is instrumental to leading and driving Cycling Sports Group's business initiatives and teams impacting international markets including the Asia Pacific, EMEA and Latin America.

This role will oversee the international distributor sales team in the execution of sales driven strategies to generate sales, awareness, and market share. Build strong, effective distributor and dealer partnerships and be engaged in the launch support of the brand into new markets.

Responsibilities:
• Lead with delivery of sales targets, managing budgets, distributor growth and market development.
• Deliver monthly sales/business reports (MBR's) and accompanying analytics to SVP and leadership team.
• Work with SVP of Sales to develop comprehensive business strategies to develop markets, launch new brands, build
brand equity, and drive sales volume. Also, work closely with the Sales Administration Manager.
• In partnership with SVP of Sales, build and manage key markets to meet financial goals.
• Lead the development and performance of the CSG international distributor sales management team.
• Work side-by-side with brand management & brand marketing to ensure effective in-market programs, assets, and
investments in line with global brand strategies.
• Partner with Operations to develop the appropriate inventory and logistics plans for multiple regions.
• Partner with Education to execute effective educational programming for multiple regions.
• Build strong and effective partnerships with both internal and external partners.
• Develop efficient processes to ensure that CSG can smoothly and effectively scale to exceed sales plans.
• Manage distributor relationships.
Job Requirements
Essential Qualifications:
• Bachelor's degree required; MBA a plus.
• 6+ years of related business experience, Bicycle or sports industry preferred.
• Must demonstrate strong strategic, financial, interpersonal, organizational, and communication skills.
• Highest levels of professionalism at all times; calm under pressure.
• Thrives in an environment that is fast-paced and customer service-oriented.
• Able to handle multiple priorities.
• Team player who builds strong, effective partnerships with internal and external partners.
• Proven success in building brands, merchandising, and driving sales performance.
• Proven leadership experience in developing & managing teams.
• Passion for the bicycle business.
• Ability to travel 30% & flexibility to participate in international calls during "off-hours".

To apply, please click on the "External Application" link, and be sure to let us know you found this job on Malakye!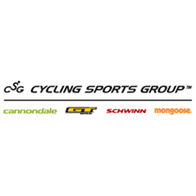 Date Posted: 12/13/2017
Director International Distributor Sales
United States

Connecticut

Wilton, CT

6 year(s)

Full-Time

Not Available