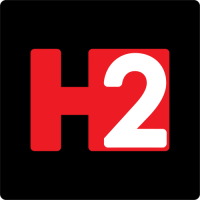 Date Posted: 9/19/2017
Ecommerce and Marketing Manager
United States

California

Aliso Viejo, CA

2 year(s)

Full-Time

Min Salary: $45000.00 - Max Salary: $55000.00 per Year
Job Description
Highway Two is seeking an Ecommerce and Marketing Manager in Aliso Viejo, CA.

Essential Duties:

H2 B2B:
• Coordinate with colleagues in Sales, IT, Supply Chain and Operations to deliver an unrivaled customer experience on the H2 B2B.
• Construct and maintain customer facing activities on the H2 B2B site
o Post monthly sales specials
o Pro-actively maintain B2B site with latest product images, up sell / cross sell / suggestive buying opportunities
o Create and maintain customer and sales rep B2B login credentials
• B2B database maintenance
o Ensure accurate data sync between B2B and SAP
o Maintain customer friendly part descriptions
o Update product and lifestyle images in shared locations (B2B and FTP).
• Work closely with Highway Two's supply chain resources to accurately maintain part status on the B2B site; e.g. life cycle management
• Create and maintain B2B metrics; orders, lines, dollars, customers using, etc.
• Foster an environment to attract customers to use B2B as their primary order entry tool – achieve target milestones for B2B utilization
• Provide B2B training to outside sales reps and customers
o Create and maintain process documentation related to B2B operations – "how to" documents for all users.

H2 Sales Material Production and Delivery:
• Produce promotional materials (One Sheets, Specials, etc.) with sales department.
• Email marketing and blast creation and delivery.
• H2 collateral development as needed (Clothing, Signage, etc.)
• Manage the construction of the H2 Catalog with the brand managers

H2 Meeting and Trade Show Coordination:
• Collaborate with sales to organize H2 Sales Meeting logistics
• Organize hotel and travel for H2 and brand employees for various trade shows & events ; e.g. Interbike, NAHBS, Sea Otter, and Frostbike,

H2 Brand Evolution:
• Develop and manage H2 corporate design structure to be used with all customer facing mediums – digital and print.

Additional:
• Produce and maintain POS System templates and upload to appropriate POS vendors monthly
• Present a professional image at all times to customers, coworkers and vendors
• Perform other duties as assigned
Job Requirements
Preferred Qualifications:
• Computer literacy is required.
• Excellent writing and communication skills
• Knowledge in Adobe Illustrator, Photoshop, Facebook, Instagram
• Event Planning and Logistics planning
• Proficiency in MS Excel must be demonstrated.
• Ability to maintain confidentiality.
• Continuous improvement and problem solving mindset

To apply, please submit your cover letter and resume through Malakye.
Perks
- Blue Cross Blue Shield Insurance Coverage with 80% of premium paid by H2.
- Dental Insurance Option
- 4% 401k Match
- 7 Days Paid Vacation, 3 Days Personal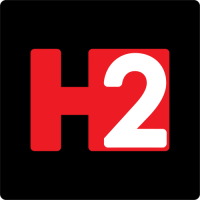 Date Posted: 9/19/2017
Ecommerce and Marketing Manager
United States

California

Aliso Viejo, CA

2 year(s)

Full-Time

Min Salary: $45000.00 - Max Salary: $55000.00 per Year