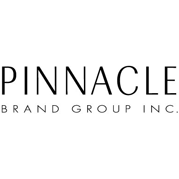 Date Posted: 9/13/2017
Graphic Designer
United States

California

San Diego

2 year(s)

Full-Time

Not Available
Job Description
Pinnacle Brand Group Inc. is in search of a Graphic Designer to join the team in San Diego, CA.

Pinnacle Brand Group Inc. designs, develops and markets a stable of men's and women's footwear and accessory brands in the US and International markets. The company excels in the premium, core and price point distribution channels.

POSITION SUMMARY: Graphic Designer
We are looking for a talented and creative Graphic Designer that is driven and who takes initiatives and can work in a demanding fast-paced, high-energy environment. Must have a true passion for design and demonstrate expertise using Adobe PhotoShop, Illustrator and InDesign.

The Graphic Designer will provide support to the Marketing Team and will successfully create digital content in support of the multi-brand marketing initiatives in accordance with company's project objectives, established timelines and within marketing budget and spending targets. Scope of responsibilities include but is not limited to: design and production of collateral materials promoting each brand.

RESPONSIBILITIES:
• Create and design various marketing material design and print work.
• Review and work on content creation to support the Marketing & Content Calendar.
• Create marketing design and print work through collaborative efforts and independently.
• Develop branding & corporate identity, design, advertising materials and production.
• Help support the department's digital marketing initiatives including email campaigns, paid advertising, and social media networking.
• Provide strategic, creative and out-of-the-box thinking.
• Assist in taking product photography for the websites.
• Assist with organizing creative product photography and lifestyle shoots in the on-site studio and on location.
• Keep promotional materials ready by coordinating requirements with the Sales and E-commerce teams.
• Assist in various research projects related to the Marketing, E-commerce, Sales, R & D department's initiatives.
• Assist with Ad Hoc projects.





Job Requirements
• 2+ years' experience in creating highly effective marketing material design and print work
• Advanced mac based software skills CS6: Illustrator, PhotoShop, InDesign, Acrobat, font software and PowerPoint
• Proficient in Microsoft Windows Suite
• Experience in digital marketing platform (Mailchimp, Constant Contact) desired
• Experience in e-commerce platforms: Shopify, WordPress, Squarespace required
• Strong HTML coding skills
• Experience in Product Photography strongly desired
• Great attention to detail and ability to perform in an open work environment/studio
• BS/BA in Graphic Design, Fine Arts or related field
• Creative and Strategic Thinking
• Experience in consumer products, branding, production, identity and packaging required
• Experience with different printing processes
• Ability to manage multiple tasks simultaneously
• Good retouching skills
• Ability and willingness to work and collaborate across functional teams (Sales, PR, Product, Media, etc.)
• Excellent interpersonal and communication skills
• Working knowledge of Color Theory
• Fashion apparel and footwear industry experience required
Position is located in San Diego, CA, applicants in the immediate vicinity will be considered.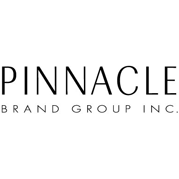 Date Posted: 9/13/2017
Graphic Designer
United States

California

San Diego

2 year(s)

Full-Time

Not Available