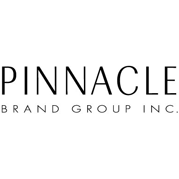 Date Posted: 9/20/2017
Supply Chain Operations Manager
United States

California

San Diego

5 year(s)

Full-Time

Not Available
Job Description
The company is looking for an experienced, hands-on and self-directed leader to own the supply chain operations. The position will effectively manage all aspects of purchasing, production planning and scheduling, inventory control, shipping and receiving. In addition to the day-to-day operations, the position will be an integral part of the management team. This is a great opportunity for a mid-level manager with financial and operational experience within the fashion/footwear industry to join our organization.

DUTIES AND RESPONSIBILITIES
• Oversee, direct, and organize the work of the Operations department.
• Design and execute strategies and plans to meet the company's growth and financial goals.
• Develop and maintain solid working relationships with vendors, service providers and organizational team members to fulfill customer orders and meet expected delivery dates and service level requirements.
• Own the direct sourcing activities, vendor relations, purchase order placement and inventory analytics.
• Oversee all purchasing process, maintain shipping dates and timely delivery of all inventory.
• Develop and execute plans to improve quality, throughput, supply security/continuity, price, and reduce lead times.
• Manage inventory levels to minimize cost of working capital and management of warehouse space.
• Direct the processes of identifying, minimizing, liquidating or disposing of obsolete inventory.
• Demonstrate the ability to consistently deliver products and customer service to meet customers' needs.
• Create rolling forecasts to be used for ordering and inventory management purposes.
• Provide analytical support to the company's internal management.
• Plan, coordinate, and execute the annual budget process.

Job Requirements
• Bachelor's degree or MBA in Operations, Supply Chain, or Accounting preferred
• 4-6 years of progressive experience responsible for the planning, procurement and supply chain management of a fast-growing e-commerce and wholesale brand
• Experience in the Footwear, Apparel & Fashion industry a must
• Must have a proven track record of creative problem solving and change management within an entrepreneurial setting (Wholesale and B2C)
• Advance knowledge of Microsoft Suite (Excel and Pivot table reporting) required
• Able to effectively own the relationship with external service providers
• Have an in-depth understanding of wholesale distribution and direct to consumer business
• Excellent systems knowledge of A2000 ERP (or similar), WMS, PLM, or CRM a must
• Proven leadership ability to influence, motivate and collaborate across all functional teams
• A self-directed professional who knows what needs to be done and operates with a sense of urgency, focus and discipline
• Dependable, highly motivated hands-on manager who thrives in a self-driven, highly accountable work environment
• Cost analysis experience a plus
• Strong mentoring and coaching experience to a team with diverse levels of expertise
• Entrepreneurial team player with great attention to detail who can multitask
• Energetic, flexible, collaborative, and proactive; a team leader who can positively and productively affect the team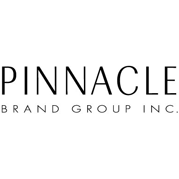 Date Posted: 9/20/2017
Supply Chain Operations Manager
United States

California

San Diego

5 year(s)

Full-Time

Not Available