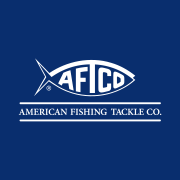 Date Posted: 8/15/2018
E-Commerce Manager
United States

California

Santa Ana, CA

5 year(s)

Full-Time

Not Available
Job Description
AFTCO, the American Fishing Tackle Company, is looking for an experienced and talented E-Commerce Manager. This position is primarily responsible for all of the e-commerce and online marketing efforts for AFTCO.com. A secondary responsibility is the oversight of a startup brand, MarshWearClothing.com. The person in this role will manage one or two members of the web operations team, an outside paid search advertising partner, and independent video / photography talent. The ideal candidate will have the ability to coordinate cross-functional teams – including sales, marketing, merchandising, and design – as well as external web service providers.

RESPONSIBILITIES:

1. Marketing Calendar – Create, oversee, and ensure the execution of AFTCO's digital marketing calendar.
Including:
• Scheduling and coordination of seasonal promotions, email blasts, and other marketing events.
• Ensuring communication between all teams: AFTCO's customer service team, marketing, and merchandising.
• Working with AFTCO's marketing designer and creative marketing manager to plan, coordinate and execute online
marketing campaigns, i.e. AFTCO Video Series, blog content, and brand story telling.
• Aligning retail selling periods with AFTCO's web promotions.

2. Online Traffic – Oversight and execution of traffic acquisition and online marketing activities.
• Work alongside AFTCO's paid search advertising partner on their ad creation, audience targeting and performance.
• Organization of organic in-house search efforts. Including appropriate keyword mapping on product category pages.
• Managing and developing relationships with current and new online advertising partners to bring new traffic acquisition
sources to each of our sites.

3. Onsite Operations & Merchandising
• Effective onsite A/B testing and content optimization.
• Leveraging onsite opportunities, i.e. email acquisition promotions.
• Appropriate onsite merchandising of product categories.
• Establishing a reporting discipline.
• Fully understand business objectives around profitability, merchandising, and increasing brand awareness.
Job Requirements
REQUIRED QUALIFICATIONS:
• 5+ Years e-commerce experience with demonstrated ability to manage and lead internal teams and external
collaborative partners.
• Extensive understanding and experience with: SEO, PPC (and the major PPC platforms), Affiliate Marketing,
Display Marketing, and all other means of traffic acquisition.
• HTML knowledge is a must. You will work alongside our in-house graphics team and outside web contractors
when needed, but you must have the ability to make normal onsite changes within our CMS.
• Strong Google Analytics knowledge.
• Web / tech savvy with familiarity of current E-com trends.
• Very strong Excel and other technical software skills.
• Solid Reporting Experience.
• Experience managing rich media content.
• Understanding and familiarity of the Active / Outdoor sportswear or sporting goods market is a plus.
• Knowledge and capability in relevant platforms and technology:
--- E-commerce platforms (Shopify, WooCommerce, BigCommerce, etc.)
--- Email platforms (MailChimp, Listrak, Bronto, Klaviyo)
--- B2B Portals (RepSpark, Hubsoft, NuORDER, etc.)
--- Web integration management (ERP systems, product / inventory feeds)

ABOUT YOU:
Must be highly motivated, possess good communication skills, and have the ability to work as a team player. An interest in fishing and/or ocean sports is helpful. As a company we have donated 10% of our profits back to ocean conservation every year since 1958. It is important that our employees share our passion of giving back. Interested and qualified applicants must submit a resume that includes a cover letter outlining your qualifications and experience in relation to this specific position and salary requirements.

ABOUT US:
Since 1958, AFTCO has set the standard for offshore fishing tackle. More recently, our ever-expanding sportswear lines have become the staple for anglers across the country. Read more here We are passionate about our products, our fishing lifestyle, and most importantly, our employees.

To apply, please submit your cover letter and resume through Malakye.com
Perks
• Casual dress every day
• Profit sharing program
• Health Insurance
• 100% company covered life insurance
• Paid Vacation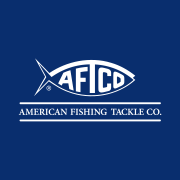 Date Posted: 8/15/2018
E-Commerce Manager
United States

California

Santa Ana, CA

5 year(s)

Full-Time

Not Available