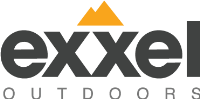 Date Posted: 1/11/2018
Social Media Manager - Sierra Designs
United States

California

Pasadena, CA

2 year(s)

Full-Time

Not Available
Job Description
As makers, progressive thinkers and innovators, Sierra Designs has built functional and affordable gear that inspires people through outdoor adventure since 1965. Under an enhanced focus on our position in the Outdoor Industry, we are seeking a Social Media Manager that shares this adventurous and pioneering spirit.

The SMM is responsible for SD's social media marketing efforts and reports the ROI across our small organization. Duties include content creation and deployment, deliberate planning and goal setting for the channel, growing our brand awareness and reputation online, and cultivating positive consumer experiences with our brand. This role requires a clever mind, strong writing skills, and a great gut feel to what will enhance our community, under a "customer-first" ethos.

A versatile and exceptionally passionate member of the core team, the SMM works in close collaboration with their colleagues across all functions to attract today's modern, connected and discerning consumers.

ESSENTIAL DUTIES AND RESPONSIBILITIES:

STRATEGY:
Formulate and implement a comprehensive social media strategy for our growing global brand:
- Content Management: Build strategic content plans tailored to our diverse set of social channels, including Instagram, Facebook, Twitter, YouTube, WordPress & Reddit.
- Planning & Coordination: Maintain daily/weekly/monthly social content calendars for all channels.
- Voice: Establish and align Sierra Design's voice to our brand personality and creative aesthetic; build impactful impressions with consumers at all opportunities.
- Publish: Execute all content publishing across channels to remain present and relevant to our fans, while leveraging the intense user-generated content our audience to maximize engagement.
- Engagement & Conversion: Manage a strategy that results in consumer engagement, converse with our audience, and convert our fans into our growing consumer base.

REPORTING & ANALYTICS:
Measure, report and adjust in response to meaningful KPIs in our social audience:
- Reporting: Craft and cultivate a regular reporting cadence on social measures including Audience, Impressions, Engagements and Attribution.
- Respond: Capture and measure how quickly and effectively we engage with consumers on our channels.
- Optimize: Manage both promotional and organic strategies to grow all relevant social and eCommerce KPIs.
- Social Love: Remind our team we're in the Outdoor Industry for a reason! Bring social wins like positive replies and praise from our audience into our brand team and reinforce our mission as a consumer-focused organization.

CUSTOMER & CONSUMER SERVICE:
Respond to customer issues, questions and opportunities, while resolving matters in collaboration with brand colleagues and Exxel Outdoors shared resources:
- Communication: Respond to consumer inquiries in an appropriate and timely manner
- Coordinate: Resolve issues with brand customer service and warranty resources
- Collaborate: Engage our retailer and collaborative partner's social media teams to drive effective, coordinated promotions and audience growth.
Job Requirements
QUALIFICATIONS:
- Bachelor's degree or equivalent and/or experience specializing in marketing, public relations, journalism, communications or related field.
- 2+ years of social media experience, preferably in consumer products field.
- 2+ years of copywriting or similar creative marketing experience.
- Previous experience in the Outdoor Industry highly preferred. Solid understanding of the Outdoor Industry, and a passion for the outdoor lifestyle.
- Highly creative & imaginative.
- Excellent verbal & written communication skills, with a thorough understanding of grammar and usage of the English language.
- Ability to edit and improve the work of colleagues and external contributors.
- Versatile skill set and work ethic to work on varied projects within a small team environment.
- Strong understanding of social media, best practices, emerging and forward trends.
- Comfort publishing and engaging with an audience through social media.
- Self-directed individual with strong organization and time management skills, that is comfortable being responsible for all things social media, while possessing a desire to learn.
- Limited domestic travel may be required.

SKILLS:
- Possess knowledge and experience in the tenets of traditional marketing.
- Proficient in content marketing theory and application.
- Exhibits the ability to jump from the creative side of marketing to the analytical side, able to demonstrate why their ideas are analytically sound.
- Displays a good technical understanding of social media strategy, and can pick up, adapt and grow new skills quickly.
- Demonstrates solid customer service techniques such as empathy, patience, advocacy and conflict resolution.

To apply, please click on the "External Application" link, and be sure to let us know you found this job on Malakye!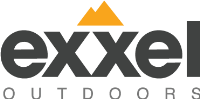 Date Posted: 1/11/2018
Social Media Manager - Sierra Designs
United States

California

Pasadena, CA

2 year(s)

Full-Time

Not Available