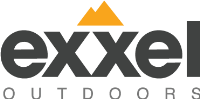 Date Posted: 5/21/2018
Facility Coordinator & Office Administrator
United States

Colorado

Boulder, CO

2 year(s)

Full-Time

Not Available
Job Description
Exxel Outdoors is seeking an experienced Facilities Coordinator & Office Administrator to join our team. As the Facilities Coordinator & Office Administrator, you will oversee all building-related activities and work closely with the overall Office Management & HR team. You will be responsible for maintaining the building's interior appearance, ensuring facilities are well functioning and all supplies are well stocked. The goal is to ensure our Corporate Office is running smoothly and presentable to customers and visitors at all times. In addition, this position will directly support the Administrative needs of the Executive and HR teams, while interacting frequently with all levels of Exxel Employees.

ESSENTIAL DUTIES AND RESPONSIBILITIES

Facility Coordination:
- Maintain overall office appearance including common areas, conference rooms, kitchens and entryway. Ensure kitchens are keep tidy and clean by coordinating/encouraging staff to all do their part in cleaning up after themselves and their guests.
- Responsible for greeting and assisting guests and vendors in professional and courteous manner.
- Coordinate the schedules and services of office vendors.
- Coordinate timely resolution to facility issues including equipment and building repairs.
- Responsible for ordering and stocking all office and shipping supplies for the Boulder office within Office Budget.
- Maintain organization and upkeep of the central supply room and common supply areas throughout the office.
- Coordinate daily activities of the Shipping room which includes daily mail/package distribution, cleanliness, and staying up to date on incoming and outgoing shipments from Product Development, Marketing and Sales.
- Maintain organization of the shipping room. Work with Marketing,Product and Sales to ensure the timely removal of their large shipments to avoid clutter and ensure safety. Work with Product Mangers to ensure product is stored safely and cleaned out at least 2x/year.
- Submit vendor invoices to Accounts Payable.
- Updates and distributes names plates for all employees in the Boulder office.

Meeting Support:
- Assist staff with conference room/equipment booking.
- Responsible for supporting Leadership/HR driven All Company Communication meetings, including meeting preparation, support and clean up.
- Responsible for working closely with Sales, Marketing, Product teams to provide assistance to plan, prepare and coordinate large meetings.

Sr. Executive Support:
- Assist with Travel Arrangements.
- Prepare expense reports.
- Meeting coordination and support.
- Assist with preparing presentation materials.

HR Support:
- Assist with onboarding new hires: preparing new hire paperwork and work station; providing training and introduction to office programs and protocols; and distribute welcome gear.
- Assist with coordinating and supporting company activities.
- Responsible for leading and coordinating the fun team.
- Process all employee's gear allowance orders.
- Assist with preparing presentation and communication materials.
- Assist with interview scheduling/coordination.
- Provide general administrative assistance.
Job Requirements
QUALIFICATIONS & SKILLS:
- Undergraduate degree preferred.
- Minimum of 2 years' experience in a related Facility Coordinator role.
- Minimum of 2 years' Front Desk or Customer Service experience.
- Excellent interpersonal communication stills. Strong verbal and written communication skills.
- Ability to conduct and present themselves in a professional and courteous manor.
- Must be able to maintain confidentiality. Ability to professionally separate business from personal relationships in a close-knit office.
- Proficient computer skills and at least an intermediate skill level in Microsoft office.
- Positive and proactive thought process. Seeking a highly self-motivated and energetic individual with a strong work ethic.
- Must have strong organization skills.

PHYSICAL DEMANDS:
The physical demands described here are representative of those that must be met by an employee to successfully perform the essential functions of this job. Reasonable accommodations may be made to enable individuals with disabilities to perform the essential functions.

While performing the duties of this job, the employee is regularly required to stand; walk; sit; use hands to finger, handle, or feel; reach with hands and arms; and talk or hear. The employee frequently is required to stoop, kneel, crouch, or crawl. The employee must occasionally lift and/or move up to 25 pounds. Specific vision abilities required by this job include close vision, distance vision, color vision, peripheral vision, depth perception, and ability to adjust focus.

OTHER DUTIES AS ASSIGNED

This job description is an overview of the scope of responsibilities for this job and is not intended to be an inclusive list of job tasks and expectations. With the evolution of Exxel Outdoors, LLC, the responsibilities of this position may change. The job must be prepared to accept new responsibilities and transfer others.

This is a non-management position.

This is a full time position.

To apply, please click on the "External Application" link, and be sure to let us know you found this job on Malakye!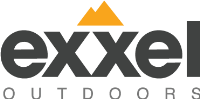 Date Posted: 5/21/2018
Facility Coordinator & Office Administrator
United States

Colorado

Boulder, CO

2 year(s)

Full-Time

Not Available