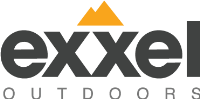 Date Posted: 6/18/2018
Human Resources Director
United States

Colorado

Boulder, CO

8 year(s)

Full-Time

Not Available
Job Description
Exxel Outdoors is seeking a Human Resources Director in Boulder, Colorado.

POSITION SUMMARY:

Reporting to the President, the Human Resources Director is responsible for leading the planning and implementation of HR practices and outcomes to help support and guide a growing and evolving organization as well as leading the HR team. Areas of accountability include: talent management, compensation, benefits, rewards, performance management, employee engagement and communication, payroll, employee relations, compliance, training, organizational development, safety and wellness and corporate insurance. The position must successfully meet the day-to-day requirements of Human Resources while maintaining a strategic and operational view towards business needs and goals.

ESSENTIAL DUTIES AND RESPONSIBILITIES

Culture Development & Employee Relations:
- Is a role model and a visible presence at all levels of the organization. Viewed as a trusted leader and ensures strong employee relations practices and support across all locations. Builds strong relationships at each of the company locations.
- Manages the employee relations strategy and approach; stay up to date of the employee relations climate; champion and guides team member engagement and inclusion approach.
- Serves as agent of change, cultural champion and continuous learner.

Human Resources Strategy:
- Continue to evolve a Human Resources foundations and strategy, which effectively aligns with the company's mission and strategic vision.

Talent Acquisition:
- With the Recruiting Manager, develops and executes on comprehensive strategic recruiting and retention plans to meet the human capital needs of strategic goals.
- With the Recruiting Manager, develops best practice selection processes and leads the overall staffing process workforce planning, staffing and on-boarding.

HR Team Supervision & Development:
- Provide direction, coaching, mentoring and development for the HR team including day to day supervision and accountability for execution of HR department priorities.

Job Design:
- Coach company leadership team on organization structure and job design strategies.
- Partner with department leaders to refine job design as needed and ensure clear roles and responsibilities and job descriptions at all levels.
- Continually assess and identify areas where role clarity may be needed in the organization to maximize productivity and alignment.

Policies & Compliance:
- Lead the development of effective policies and processes, including the Handbook, to guide all aspects of Human Resource management and ensure their consistent implementation throughout the organization.
- Responsible for compliance with applicable employment law and risk management oversight.
- Partner closely with operations leadership on oversight of workplace safety, workers compensation, employment law and other related risk management functions, including co-leadership of the Safety program.

Talent Development/Management:
- Responsible for managing and continuously improving talent development and training processes (new hire, supervisory, leadership and front-line level training, etc.), performance management, coaching and overall employee development approach. Work closely with managers on employee performance situations.

Labor Model Optimization:
- Partner closely with the President and key members of the leadership team to continuously improve the labor model including capacity and capability planning, staffing, scheduling, pay & policies that lead to improvements in service, productivity and talent retention.

Payroll, HRIS and Related Systems:
- Accountable for implementation of the technology tools/systems to drive efficiency and data accuracy within the HR function.
- Oversees management of full-cycle payroll, including unemployment administration. Works in close partnership with the finance team to ensure all payroll reporting and filing is handled in a timely and efficient manner.
- Ensures the effective use of the HRIS systems to support the business. Continuous improvement of time/attendance/scheduling execution process and effective selection and use of technology to meet the needs of the business.
- Partner closely with ops leaders to manage time and attendance and effective payroll planning and management.

Effective Communication:
- Plays a key role in organization internal communication approach and alignment.
- Works closely with President and Leadership Teams to develop and implement effective two-way communication processes and develops communication content for all employees.

Total Rewards:
- Leads the total rewards strategy and administration to ensure benefit and compensation philosophies meet the needs of the organization (compensation, benefit, merit and market pay and other rewards); accountable for oversight of benefits compliance activities; accountable for managing the relationship with benefit providers and broker.
- Serves as plan administrator and fiduciary of the 401k plan including managing the relationship with the record-keeper; investment financial advisor and overall evolution of the benefit.
- Works in partnership with the CEO on compensation; delivers compensation philosophy through compensation design, agreements and market data analysis to meet the needs of the business.
- Leads the wellness strategy focuses on enhancing all aspects of well-being for employees and their families by increasing awareness, providing motivation and resources, and creating a supportive environment to foster a positive lifestyle.

Corporate Insurance:
- In conjunction with the President, oversees the corporate insurance program to include: P&C, Work Comp and risk.
- Continually re-evaluates the coverages and offerings of the plans.

Office & Facilities Coordination:
- Oversees the coordination office services and facilities as needed.
Job Requirements
QUALIFICATIONS
- Bachelor's degree in Business or a related field.
- 8+ years progressive HR leadership experience working in a diverse multi-faceted HR role with direct reports.
- Experience in consumer packaged/hard goods and/or manufacturing a plus.
- Travel to off-site locations as required – usually quarterly.

SKILLS
- This position requires an individual who is a self-starter who can work independently managing multiple conflicting priorities projects in tandem with ability to nimbly adapt to changes.
- Verified experience operating in a fast-paced business experience with demonstrated effectiveness in a multi-site organization, contributing to the development of foundational, impactful HR programs.
- Demonstrated excellent interpersonal skills to effectively communicate as well as build effective partnerships within the organization.
- Strong and articulate communication skills, both verbal and written.
- Strong business acumen and viewed as a trusted and effective business partner across all levels of the organization.
- Well-developed leadership skills including the ability to inspire others, set direction/vision, drive innovation, get results through others, manage change, develop organization/team, coach, supervise and develop others.
- Strength in execution, including ability to set priorities and employ an operational, implementation and detail-oriented perspective
- Planning and prioritization skills - well developed project management skills.
- Demonstrated results orientation.
- Entrepreneurial - Demonstrated effectiveness working within an evolving entrepreneurial organization.
- Is a strong organization leader and is viewed as a go to person by employees and leaders.
- Proven experience in managing total rewards strategy– including HRIS, payroll, compensation, benefits and recognition.
- Proven track record of successful talent and organizational design strategy – including recruitment, training and development, team member relations, succession planning.
- Proven competence in workplace safety best practices.
- Strong working knowledge of state and federal laws and regulations.
- Open communicator, excellent communication skills (oral, written, presentation, and listening. High ethical standards, trustworthy, approachable.
- Must be proficient with Microsoft Outlook, Word, Excel, PowerPoint, Internet as well as familiarity with payroll processing, HRIS systems, and HR analytics.
- Has values that align with Exxel Outdoors business.

PHYSICAL DEMANDS
The physical demands described here are representative of those that must be met by an employee to successfully perform the essential functions of this job. Reasonable accommodations may be made to enable individuals with disabilities to perform the essential functions.

While performing the duties of this job, the employee is regularly required to stand; walk; sit; use hands to finger, handle, or feel; reach with hands and arms; and talk or hear. The employee frequently is required to stoop, kneel, crouch, or crawl. The employee must occasionally lift and/or move up to 25 pounds. Specific vision abilities required by this job include close vision, distance vision, color vision, peripheral vision, depth perception, and ability to adjust focus.

OTHER DUTIES AS ASSIGNED

This job description is an overview of the scope of responsibilities for this job and is not intended to be an inclusive list of job tasks and expectations. With the evolution of Exxel Outdoors, LLC, the responsibilities of this position may change. The job must be prepared to accept new responsibilities and transfer others.

To apply, please click on the "External Application" link, and be sure to let us know you found this job on Malakye!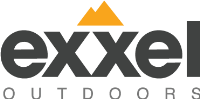 Date Posted: 6/18/2018
Human Resources Director
United States

Colorado

Boulder, CO

8 year(s)

Full-Time

Not Available