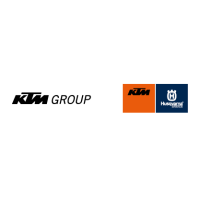 Date Posted: 4/20/2018
CRM Marketing Specialist
United States

California

Murrieta, CA

3 year(s)

Full-Time

Not Available
Job Description
SUMMARY
Under general supervision, the Customer Relations Management (CRM) Marketing Specialist supports all activities related to creating and deploying various forms of end customer campaigns through multiple channels (email, paper mailings, SMS etc.).

ESSENTIAL DUTIES AND RESPONSIBILITIES

• Actively participates in the implementation of the Company's new CRM system in North America. Coordinates various tasks and activities with project team in accordance with project timelines and milestones. Activities include, but are not limited to, determining and documenting project scope, communicating with project stakeholders, ensuring task completion, providing status updates, and ensuring accurate system functionality, etc.
• Develops content plan with key stakeholders to include audience, messaging and publishing schedules. Includes email content with key messages, video, links and general information.
• Creates and manages all aspects of CRM campaigns from inception to deployment in support of marketing and sales activities.
• Works effectively with others to streamline current processes in order to support direct end consumer interaction.
• Manages content repository for all campaign content copy and media.
• Develops and manages timetable workflow process to make sure campaigns are published on time.
• Fosters productive cross-departmental and cross-functional relationships to develop CRM campaigns through proactive communication, follow-up, activity planning and establishment of best practices.
• Develops email templates in CRM email platform.
• Keeps current on new technologies and incorporate into email program to maintain an innovative program.
• Monitors data quality of customer database information and maintains data integrity by conducting review and audit of all data within MS Dynamics.
• Acts as key user for definition and implementation of CRM features.
• Responsible for data imports into central address database from various sources.
• Creates and maintains testing program to ensure optimal performance of email channel. Conducts testing of all content and functionality within the system to ensure accuracy at execution.
• Conducts ad hoc reporting and data analysis for campaign metrics. Evaluates data to determine success of campaigns and outlining areas for improvement. Compiles information and, using own expertise, presents key findings and recommendations to Management.
• Keeps abreast of CRM best practices and performance; may include monitoring competitors' practices and general industry CRM related activities. Presents findings and makes recommendations to Management.
• Conducts regular meetings with key stakeholders to discuss current projects and manage relationships to assess, test and implement all possible ideas/best practices.
• May act in a lead capacity by overseeing the work of cross-functional teams.
• Supports North America & Austrian Headquarters reporting team to deliver analytics and regular reporting, as needed.
• Performs other duties as assigned.

SUPERVISORY RESPONSIBILITIES: None
CONTACTS:
Internal: Events Team, Marketing Team, Customer Service, IT
External: Vendors, Dealers, Sponsors and Race Track Promoters

JUDGEMENT/REASONING ABILITY:
Ability to recognize discrepancies and resolve problems quickly using sound judgment, poise and diplomacy. Requires ability to use judgment and reasoning skills, and determine when issues need to be escalated.

PHYSICAL DEMANDS: The following physical demands are generally representative of those that must be met by an employee to successfully perform the essential functions of this job. Reasonable accommodations may be made to allow differently-abled individuals to perform the essential functions of the job. While performing the duties of this job, the employee is regularly required to see, talk, hear and speak; sit, stand and walk; use manual dexterity in hands and fingers; reach with hands and arms; kneel, bend and stoop; and:
Ability to lift, move, carry up to 35 pounds <5% daily
Able to sit at a desk and use/view computer 95% daily
Able to talk, hear and speak into a telephone 60% daily
Able to stand, walk, bend, stoop, twist, squat 20% daily

WORK ENVIRONMENT: In general, the following conditions of the work environment are representative of those that an employee encounters while performing the essential functions of this job. Reasonable accommodations may be made to allow differently-abled individuals to perform the essential functions of the job within the environment.
• Noise in the work environment is generally considered moderate to loud
• Fast-paced environment with multi-level distractions
• Professional, yet casual office work environment
• Ability to work extended hours as required
• Ability to travel to at least three (3) events per year; travel is minimal for this position which include meetings, conferences and events (approximately 10%)

REQUIRED PRE-HIRE SCREENINGS:
• Criminal - Felony and Misdemeanor 7 Years
• National Criminal Data Base 7 Years
• Social Security Verification
• Driving Record
• NDOT Drug Screen

Successful candidates will be required to pass a post offer, pre-employment drug screen and background check.

To apply, please submit your cover letter and resume via the External Application Link below.
(a new Tab / Window will open to enable you to continue the Application process)

LOCAL CANDIDATES ONLY.
NO PHONE CALLS, FAXES OR DROP-INS.
RATE OF PAY IS BASED UPON EXPERIENCE.

If you are a qualified individual with a disability or a disabled veteran, you have the right to request an accommodation as a result of your disability. To request an accommodation, contact an HR Representative.

Job Requirements
EXPERIENCE REQUIREMENTS:
• Generally requires a minimum of three (3) to five (5) years of progressively responsible experience in CRM marketing campaigns.
• Experience working with major CRM Platforms, MS Dynamics preferred.
• Familiarity with Event Registration software platforms such as Eventbrite, Social Tables.
• Required proficiency with HTML, Graphic design applications, and MS Office.
• Knowledge of motorsports and motorcycle related trends is a plus.

EDUCATION REQUIREMENTS:
High school diploma required.
Bachelor's Degree or equivalent experience in related field required.

OTHER SKILLS AND ABILITIES:
Generally requires the ability to demonstrate the following:
• Attention to detail
• Ability to multi-task in a fast-paced, deadline driven and constantly changing environment
• Flexibility to switch gears with little notice
• Excellent organization skills
• Ability to prioritize workload, meet deadlines and understand when to escalate potential issues
• Basic math skills
• Must be internal and external focused
• Strong interpersonal skills with the ability to use tact and diplomacy; must be team player
• Analytical abilities
• Must be self-motivated with ability to use own initiative
Perks
We offer a comprehensive benefits package, including medical, dental, vision, short/long term disability, basic group/voluntary life insurance, voluntary worksite benefits and 401K.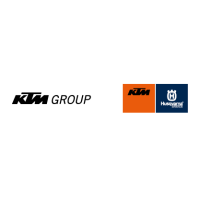 Date Posted: 4/20/2018
CRM Marketing Specialist
United States

California

Murrieta, CA

3 year(s)

Full-Time

Not Available