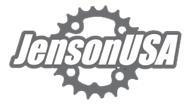 Date Posted: 5/22/2018
Retail Associate II
United States

California

Corona, CA

3 year(s)

Full-Time

Not Available
Job Description
Jenson USA is an e-commerce cycling retail business. Our purpose is to inspire people to Ride, Experience, and
Explore.

We bring our culture to life through our values.

We are focused on a vision to "grow" beyond our limitations.

Summary of Primary Functions:
The Retail Associate II position is a sales support role for the retail store in Corona, CA.
**LOCAL CANDIDATES PREFERRED**

Essential Duties and Responsibilities:
1. Shows our customers the love at every opportunity!
2. Assists customers with the checkout process
3. Works with customers and team to manage post-sales issues (i.e. returns, warranties, exchanges)
4. Ensures the daily Retail Opening & Closing Procedures are followed
5. Assists with the setup and teardown of events at the retail locations
6. Works on receiving product & restocking the sales floor
7. Assists with the daily upkeep of the store's cleanliness
8. Answers incoming phone calls and responds to incoming customer emails
9. Performs advanced level bicycle repairs (i.e. change a flat tire, derailleur adjustments)
10. Participates in training opportunities to grow industry knowledge and expertise
11. Other tasks/duties as assigned
Job Requirements
Required Knowledge and Skills:
• High school diploma or GED equivalent.
• Exceptional customer service knowledge and attitude
• Strong written and verbal communication skills
• Must be computer literate (browser, email, office applications)

Desired Knowledge and Skills:
• Outdoor sports industry experience.
• Experience working in a bike shop is a plus
• Familiarity of the bicycle industry.
• Familiarity using a CRM

Qualifications:
The successful candidate will be an advocate for cycling in the local community and a knowledgeable resource
for both employees and customers regarding all aspects of cycling.

*Jenson USA is an equal opportunity employer. We recognize the value of diversity and do not discriminate on the basis of any characteristic protected by state or federal law.

To apply, please click on the "External Application" link, and be sure to let us know you found this job on Malakye!
Perks
- Paid Time Off
- Paid Holidays
- Free Employee Health Insurance
- 401K with Company Match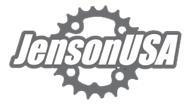 Date Posted: 5/22/2018
Retail Associate II
United States

California

Corona, CA

3 year(s)

Full-Time

Not Available