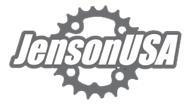 Date Posted: 9/19/2017
Sales Manager, E-Commerce Call Center
United States

California

Riverside, CA, Inland Empire

5 year(s)

Full-Time

Not Available
Job Description
We are looking for a sales management leader with a background in sales, customer service, and sales management coupled with an interest in working in a dynamic, entrepreneurial and fast-growing environment. Someone who is passionate about cycling or outdoor sports!

At Jenson USA we come to work every day to inspire people to ride, experience and explore. Our core values, including "customers are everything, show them the love" ... "set the pace" ... and "together we can do anything" … help explain the positive, outdoor, people-oriented culture that helped us build a "Top 500" internet retailer and become one of the fastest growing companies in the industry.

If you have a strong track-record leading a high-growth sales team for an exciting and rapidly-growing online retailer, come grow with us!

Our leadership team enables us with visionary thinking, a can-do attitude, and the facilities and resources we need to succeed.

We offer very competitive compensation to top-notch people who will help us continue building a world-class company.

Position Overview:
As an important member of the leadership team, the Sales Manager is responsible for the sales department meeting all sales, customer service and profit objectives; providing leadership, development and direction for the members of the sales & customer service department consisting of approximately twenty members; identifying new business opportunities and a plan to capture them.

Company Description:
Jenson USA was founded by our CEO, who has assembled a talented business team of fellow biking and outdoor enthusiasts to build a dynamic company that is thriving by continually pushing beyond our limitations.

We are a privately owned company headquartered approximately one hour east of downtown Los Angeles in Riverside, California, which was recently named by Forbes as #8 on its list of "America's Coolest Cities" for its recreation, arts & culture, local eats and diversity.

Key Responsibilities Include:
• First and foremost, our customers are everything ensure we show them the love at every opportunity!
• Ensure that assigned sales, customer service and profitability goals are met by utilizing all available tools including leading, training, and mentoring the team; refining and developing sales incentives plans; managing work allocation; resolving customer problems; recruiting and hiring new team members; and continuing to build a highly effective team dynamic.
• Lead the sales and customer service organization to continue developing lasting customer relationships on and offline, enhancing and increasing customer retention.
• Develop a team of gear advisors that continuously drives growth; lead your team to execute on strategic priorities to improve sales well beyond our current level of revenue.
• Manage pricing and promotional programs within assigned guidelines. Continually evaluate, refine and improve the Jenson USA selling process and plan.
• Evaluate the company's selling tools including for customer contact, customer relationship management, and database, then recommend and implement improvements as appropriate.
• Identify new business opportunities and recommend how to capture them; help Jenson USA break into new market segments.
• Contribute as a member of the Company's leadership team in the development of strategic and operating plans as well as the development of corporate policy directives.
• Help recruit, motivate and retain excellent people for all departments.
• Contribute to the excellent teamwork environment throughout the company.
Skills and Candidate Attributes Required
• Proven track record of meeting and exceeding monthly, quarterly and annual sales goals, in a rapidly-growing e-Commerce environment.
• Demonstrated ability to motivate and lead others in the attainment of company sales and profit goals year-to-year.
• Excellent and enthusiastic people skills, especially an intense desire to work with and please customers. Experience working in customer service a definite plus.
• Strong written and oral communication skills.
• Ability to work with others in a collegial, team oriented environment.
• Deep knowledge of the biking or outdoor market.
• Consistently conduct yourself in a manner consistent with the company culture. You will find that we celebrate people who focus on our customers, empower the team, deliver results, deal honestly and openly, take decisive action, and exhibit uncompromising moral character and ethics.
Job Requirements
Experience and Education Requirements:
• Significant experience in online retail. Experience with brick-and-mortar retail a plus.
• Deep understanding of the bicycle industry (e.g. as evidenced by knowledge of trends and challenges, a diverse network of contacts, etc.).
• Minimum of 5 years leading a team of 15-25 direct report sales people in a rapidly growing B2C company, including hiring, training, motivating and managing.
• Delivery of at least $10M-$20M annual offline revenue as a sales team leader.
• Inside (phone) sales experience, ideally within an e-commerce company.
• Bachelor's degree in Business or related area is not required but helpful.

To apply, please click on the "External Application" link, and be sure to let us know you found this job on Malakye!
Perks
We offer a variety of benefits and perks for employees and their family, with the freedom to choose the plans that best fit their everyday life. Visit www.jensonusa.com/careers for more information.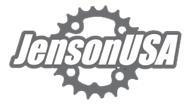 Date Posted: 9/19/2017
Sales Manager, E-Commerce Call Center
United States

California

Riverside, CA, Inland Empire

5 year(s)

Full-Time

Not Available