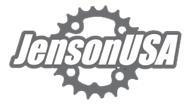 Date Posted: 9/15/2017
Director of Organizational Development
United States

California

Riverside, CA

10 year(s)

Full-Time

Not Available
Job Description
An Opportunity for You?

Are you a People and Culture leader with expertise in Human Resources, Organizational Development, and Change Management, comfortable in a high-speed e-Commerce business, coupled with an interest in working in a collaborative, fast-growing environment? Do you strive to "grow beyond your limitations?" Are you passionate about cycling or outdoor sports?

At Jenson USA we come to work every day to inspire people to ride, experience and explore. Our core values include "Set the pace" ... "Be honest and open" and "Together we can do anything." These help explain the positive, outdoor, enthusiastic culture that helped us build a "Top 500" internet retailer and become one of the fastest growing companies in the industry.

If you have a strong track-record being a champion of culture, a mentor and leader, coaching managers in development of others, challenging the status quo, and offering creative solutions to business issues, in a fun and casual environment, and are interested in joining an exciting and growing online retailer, come grow with us.

Our leadership team enables us with visionary thinking, a can-do attitude, and the facilities and resources we need to succeed.

We offer very competitive compensation to uncommon people who will help us continue building a premier company. We were nominated as a Top Workplace in the Inland Empire for 2016.

Position Overview:
As an important member of the leadership team, you will collaborate with the CEO and other leaders to create and implement strategic initiatives that will cultivate and enhance a very special culture where we focus on empowering and enabling team members to do great things for our customers and for each other. You will implement and enhance programs that attract, train, motivate and retain our employees. You will lead all aspects of labor relations. You will report to the CEO and initially have 1-2 direct reports.

Where You Will Work:
Our CEO founded Jenson USA. He assembled a talented team of fellow biking and outdoor enthusiasts to build a dynamic company that is thriving by continually pushing beyond our limitations.

We are a privately-owned company headquartered approximately one hour east of downtown Los Angeles in Riverside, California, which was recently named by Forbes as #8 on its list of "America's Coolest Cities" for its recreation, arts & culture, local eats and diversity.

Key Responsibilities You Will Have:
1. Nurture a culture that emphasizes communication, accountability, continuous improvement, team work, and high performance.
2. Coach executives and managers to increase their skills and help build the success of their teams.
3. Prepare high-potential employees for management roles by establishing and implementing scalable training programs.
4. Lead talent and performance reviews with people leaders, develop tools and strategies to assist in communicating regularly with employees regarding work performance.
5. Act as a trusted advisor to people leaders.
6. Review and develop the company's compensation and benefits program and philosophy to ensure it attracts and retains top people and meets regulatory requirements.
7. Collaborate in development of long-term plans and implementation with department leaders and company staff.
8. Ensure we have the people we need as the business continues growing.
9. Act as an advocate for, and resource to, employees to ensure that their perspectives are heard and considered.
10. Develop and lead implementation of all HR policies, write new and revise existing policies as needed to protect the company and its employees including new supervisor do's and don'ts.
11. Stay informed of federal, state, and agency compliance matters and serve as an authority in state and federal labor law compliance in all locations in which Jenson operates.
Job Requirements
Abilities We Need You to Bring:
• Ability to make concise recommendations in objective consideration of legal and regulatory as well as personal and organizational factors.
• Comfort speaking to individuals and presenting to large groups.
• Excellent project management skills with a confirmed ability to design and implement people strategy that drives business results.
• Ability to negotiate and handle dispute resolution.
• Demonstrable track record of meeting and exceeding short- and long-term goals for HR and Organizational Development preferably within a rapidly-growing company.
• Strong written and oral communication skills.
• Ability to work with other executives in a collegial, team oriented environment.
• Resourceful and high-reaching; fast-moving, caring about both people and profits.
• Consistent conduct in a manner aligned with the company culture. We celebrate people who focus on our customers, empower the team, deliver results, deal honestly and openly, take action, and exhibit uncompromising moral character and ethics.

Experience You Should Have:
• 10 years of experience in HR in a rapidly growing B-to-C company, including hiring, training, motivating and managing.
• A Master's or Bachelor's degree in HR, Business, or Organizational Development or related field. HR certification a plus.
• Change management, organizational design, organizational effectiveness theory and practices.
• Clear understanding of employment laws and regulatory systems and requirements.
• Comfort in a fast-paced, complex, and changing work environment.
• Being a leader in a company growing at a double-digit rate year-over-year.

To apply, please click on the "External Application" link, and be sure to let us know you found this job on Malakye!
Perks
We offer a variety of benefits and perks for employees and their family, with the freedom to choose the plans that best fit their everyday life.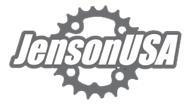 Date Posted: 9/15/2017
Director of Organizational Development
United States

California

Riverside, CA

10 year(s)

Full-Time

Not Available