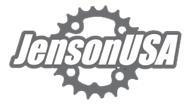 Date Posted: 5/22/2018
Will Call Associate (Retail Sales & Customer Service)
United States

California

Riverside, CA

1 year(s)

Full-Time

Not Available
Job Description
ABOUT THE TEAM:

Jenson USA is an e-commerce cycling retail business. 

Our purpose is to inspire people to Ride, Experience, and Explore.

We bring our culture to life through our values.

We are focused on a vision to "grow" beyond our limitations.

WHAT YOU'LL BE DOING:

The Will Call Associate assists customers with the selection and purchase of bicycles, components and accessories. Work Schedule: Saturday through Wednesday

- Greeting and assist customer with component upgrade for their bicycles.
- Greeting and assist customers with the purchase of bicycles and accessories.
- Merchandising of product and general cleanliness of sales floor.
- Assisting service tech with customer repairs of mountain and road bikes.
- Assisting manager with maintaining and tracking inventory
- Maintaining a neat and organized Point of Sale work area.
Job Requirements
WHAT WOULD SET YOU APART:

- Knowledge of bicycle components and bicycle compatibility.
- Applicant must be computer literate and familiar with office type applications.

*Jenson USA is an equal opportunity employer. We recognize the value of diversity and do not discriminate on the basis of any characteristic protected by state or federal law.

To apply, please click on the "External Application" link, and be sure to let us know you found this job on Malakye!
Perks
WHAT WE OFFER:
We offer a variety of benefits and perks for employees and their family, with the freedom to choose the plans that best fit their everyday life.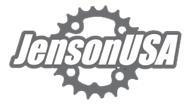 Date Posted: 5/22/2018
Will Call Associate (Retail Sales & Customer Service)
United States

California

Riverside, CA

1 year(s)

Full-Time

Not Available