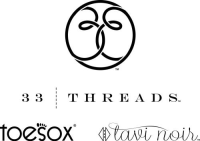 Date Posted: 9/18/2017
Inside Sales Manager
United States

California

Vista, CA (San Diego Area)

3 year(s)

Full-Time

Not Available
Job Description
Thirty Three Threads echoes the spirit of the active lifestyle known on the 33rd parallel. North County San Diego is where we call home and it is here that our story and collection of specialty brands comes to life.

Thirty Three Threads houses two unique brands, ToeSox and Tavi Noir. Each brand has a unique point of view and creates products inspired by our customer's active lifestyle. Our DNA originates in the world of bare foot fitness, such as Pilates, barre, and yoga, yet our wide variety of products meet our consumer's needs beyond the studio and into every facet of their daily life. Our company values are founded on quality products, superior customer service and fostering a high energy work environment that is supportive and fun.

With products sold in over 3,000 outlets in 55 countries, Thirty Three Threads is a global leader in active footwear. We are excited to expand our team with opportunities to grow and be part of life on the 33 parallel.

Position Summary:
The Inside Sales Manager is responsible for driving sales growth throughout the various distribution channels, including but not limited to: Pilates Studios, Yoga Studios, Dancewear Retailers, Specialty Retail, Spas, Resorts, Health Clubs, Sporting Goods, Department Stores, and E-Commerce. A key component of this role is supporting and augmenting the efforts of the Regional Sales Manager (RSM). The role may include some travel, management of accounts in the region, supporting the RSM in developing strategic partnerships, pre-booking, forecasting, marketing feedback, account and territory recaps, CRM reports, and general support of in-house sales efforts. This is a full time position with base salary, commission and/or bonus, and standard benefits.

Reports to: VP of Sales

Responsibilities:
• Meet sales objectives by supporting the Regional Sales Manager with great communication, organization, and execution.
• Internally manage and direct communication for the region between the RSM, Inside Sales, CS, and all ancillary departments.
• With the guidance of the RSM, execute strategic sales and growth plans.
• Work efficiently and cohesively with our sales and customer service team to provide best-in-class customer service and maximize our opportunities in the region.
• Communicate frequently and effectively with our dealers to monitor sell-through and drive future and at-once bookings.
• Drive growth in territory by opening new doors.
• Provide accurate and comprehensive market and consumer intelligence.
• Count and fill order support, merchandising and in store staff support.
• Monitor and assist in managing an operating budget that includes promotions, travel, and events within the region.
Job Requirements
Requirements:
• Minimum 3 years of selling experience in a related industry
• Unrestricted ability to travel long distances as needed
• Experience with out-calling, upselling, and general account management.
• Experience in analyzing sales reports and recognizing potential opportunities
• Excellent communication skills both verbal and written.
• An understanding and appreciation barre, Pilates, yoga, and general fitness activities
• Comprehensive understanding of Microsoft Office with an emphasis on Excel.
• Some experience with CRM's and ERP's.

To apply, please submit your cover letter and resume through Malakye.com.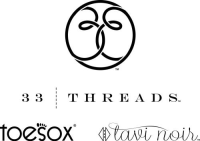 Date Posted: 9/18/2017
Inside Sales Manager
United States

California

Vista, CA (San Diego Area)

3 year(s)

Full-Time

Not Available