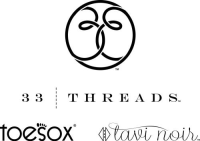 Date Posted: 3/12/2018
Ecommerce Customer Service Representative
United States

California

Vista, CA (San Diego Area)

2 year(s)

Full-Time

Not Available
Job Description
Our brands, ToeSox and Tavi Noir, create footwear products inspired by movement. Each brand sees the world from a unique point of view and expresses it through functional designs and beautiful silhouettes. Our products match each customer's activity and style from sunrise to sunset.

We are currently looking to add a full time Ecommerce Customer Service Representative to our team in Vista, CA.

General Description:
The Ecommerce Customer Service Position is responsible for all aspects of day-to-day customer service as it relates to the end consumer. This person is responsible for ensuring that Thirty Three Threads delivers an amazing customer experience and provides industry renowned customer service. The role also involves ensuring that our executive team is properly supported by delivering assets for special projects as needed. The position includes, but is not limited to, the following tasks:

General Responsibilities:
• Own ecommerce and retail inquiries.
• Process phone and email requests.
• Monitor online promotions and program timelines.
• Enter return authorizations into ERP system.
• Track warranty claims and returns.
• Troubleshoot website questions and provide product knowledge.
• Communicate with customers regarding orders, product availability, shipment status, and returns.
• Executive Assistant for various projects including general admin, MS Powerpoint projects, etc.
• Research and deliver assets for special projects.
• Other duties assigned.
Job Requirements
Qualifications:
• Ideal candidate has 2 years customer service or administrative support experience.
• Proficient in Microsoft Excel, Word, and Powerpoint
• High level of project management and organizational skills.
• Must be able to multi-task
• Ability to work well in a team environment
• Excellent written and verbal communication skills
• Must have creative problem-solving skills

To apply, please submit your cover letter and resume through Malakye.com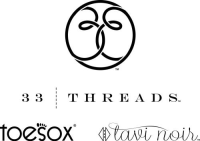 Date Posted: 3/12/2018
Ecommerce Customer Service Representative
United States

California

Vista, CA (San Diego Area)

2 year(s)

Full-Time

Not Available