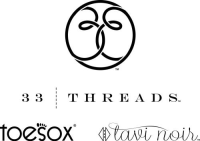 Date Posted: 5/21/2018
Ecommerce Manager
United States

California

Vista, CA

5 year(s)

Full-Time

Not Available
Job Description
** Magento 2 experience a plus! **

33 Threads is seeking an Ecommerce Manager for its ToeSox.com and Tavi Noir.com websites. Magento 2 experience is a huge plus!

Job Functions:
• Oversee the ToeSox.com and TaviNoir.com direct to consumer websites and the b2b website
• Develop strategic growth plans for all eComm platforms to effectively grow our eComm business and achieve sales goals.
• Manage M2 web design/support team to execute upgrades, seasonal uploads, product launches and technical issues for consumer and dealer sites (utilizing Odesk, Upwork, freelancers as needed)
• Ecommerce P&L responsibilities including gross profit and net income target responsibilities that align with company objectives. Manage expense budgets to maintain efficient investments in marketing tactics
• Set key performance indicators for retail business performance and website performance. Oversee scoreboard and reporting on KPI metrics to create and present performance reports for leadership team
• Oversee ongoing website performance improvement process. Identify technology updates that continue to optimize performance and conversion (SEO, mobile, lifetime value, etc.)
• Manage and implement website merchandising, conversion rate optimization and traffic drivers(utilizing Odesk, Upwork, freelancers as needed)
• Maintain online content calendar. Implement strategic content updates to branded website pages, maintain seasonal product merchandising, blog and general company information. Ensure website messaging is aligned with email campaigns social media channels
• Project manage all email deliverables and executing day-to-day operational tasks to support email schedule and initiatives(utilizing Odesk, Upwork, freelancers as needed)
• Oversee email content calendar and scheduling. Work with marketing team to create content calendar and ensure messaging is aligned with website andsocial media channels
• Work w/Marketing Director to create and implement channel based direct to consumer marketing tactics including but not limited to search/SEO, email, social media, and online advertising
• Work with brand marketing, PR, other departments with consumer marketing initiatives and product launches to ensure cross platform alignment
• Utilize data loading and merchandising tools to proactively load new products and remove stale or out-of-stock products (enable/disable) based on reporting and in collaboration with the merchandising, planning and design team.
Job Requirements
Knowledge, Skills and Abilities Required:
• Ability project manage website design and programming initiatives, strong understanding of website programming and development creative process– Magento 2 a strong plus
• Ability to assess workloads and manage freelancers, Upwork and Odesk resources on an as needed basis
• Strong understanding of ecommerce marketing, direct-to-consumer business, website analytics
• Experience creating, executing and evaluating online marketing campaigns including email (Dotmailer), search/SEO, advertising, social media
• Experience with campaign analysis and Google Analytics
• Dotmailer or comparable email platform proficiency
• Process oriented and passion for details, finishing projects with a deadline
• Ability to handle multiple projects at once
• Ability to work independently, handle self-driven projects efficiently
• Highly organized
• Clear and concise communication skills
• Strong skill using Microsoft Office suite (MS Word, Excel, PowerPoint)
• Proficient in Adobe suite with working knowledge of html a plus
• Strong understanding of new technologies and how they can be applied to marketing
• Creative and innovative
• Honest, hardworking, loyal and full of integrity
• Ability to take direction and work autonomously

Requirements for the Position:
• 4-6 years or more experience in direct-to-consumer online marketing
• Strong analytic and project management skills. Ability to oversee and execute reporting and recommend strategies and initiatives based on results
• Time management, fixing priorities, organizing skills, attentiveness, accuracy in performance.
• Effective presentation of information and strong written communication skills
• Prefer strong knowledge of athletic/athleisure and consumer goods market, including knowledge of competitors, type of consumers and retailers.
• Ability to establish good relations with all levels of employees.
• Bachelor's degree in business administration, marketing or ecommerce.

To apply, please submit your cover letter and resume through Malakye.com.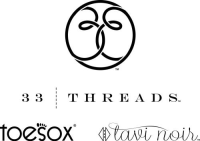 Date Posted: 5/21/2018
Ecommerce Manager
United States

California

Vista, CA

5 year(s)

Full-Time

Not Available