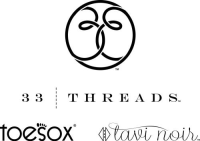 Date Posted: 5/18/2018
Product Development Administrative Assistant
United States

California

Vista, CA (San Diego Area)

2 year(s)

Full-Time

Not Available
Job Description
Thirty ThreeThreads echoes the spirit of the active lifestyle known on the 33rd parallel. San Diego is our home, and it is here that our story and collection of specialty brands comes to life.

Our brands, ToeSox and Tavi Noir, create products inspired by movement. Each brand sees the world from its unique point of view and expresses it through functional designs and beautiful silhouettes. Our products match each customer's activity and style from sunrise to sunset.

Our values are tailored to long-lasting quality, innovation and creativity. Enjoy life with us.

General Description:
The Product Development Administrative Assistant is a general administrative role responsible for assisting with various clerical and administrative functions throughout the product department.

Responsibilities:

• Provide sales, marketing, and operations teams with product information as needed

• Create reports and compile sales and research data as needed.

• Maintain sample room
- Keep all samples in organized and archived manner by season and sample type
a. Proto Sample
b. Approved Sample
c. Photo Sample
d. Sales Sample

• Prepare Approval Sample shipments for Review/Approval
- Daily collect shipments for product department from receiving.
- Unpack approval samples from inner poly bag.
- Check all samples are marked properly with approval tags (if tag is missing attach tag and mark with style/color/type information).
- Prepare samples for review for PLM & Designer
- Discard cartons
- Archive duplicate samples
- Updates comments as needed.

• Prepare and Update Presentation Boards
- Place printed presentation onto boards by brands and/or SMUs customers with color story.
- Update presentation boards with selected styles/colors.
- Add sock samples to updated boards next to selects as approval samples are confirmed.

• Prepare& Track Photo Shoot Samples for handover from Product to Marketing
- Cross check development sheet to make sure all Photo samples by style/color/toe length and product category have been received for all product categories.
- Mark samples according to photo shoot requirements and notate any post corrections needed to samples after photography.
- Check photo samples back in after shoot if using any of our samples.

• Prepare Sales Meeting Samples for presentation
- Cross check catalog to put samples in order.
- Arrange additional forms and presentation items with PD and Marketing teams.
- Follow creative direction to merchandize the samples on forms for presentation.
- Take notes during sales meetings relating to product comments.
- Hand over notes from sales meeting and meeting re-caps.

• Prepare Production Hand Over Sheet (PAS)
- Review all sales samples to confirm all approved. Mark tags accordingly.
- Update Development Sheet with any Raw Material Changes or changes needed before production hand over meeting.
- Create Production Approval Sheet (PAS) from final Development Sheet.

• Attend product meetings as necessary and take notes as needed.

• Assist with fitting samples and approval comment reporting as needed.

• Provide and arrange all preparatory materials for appointments and meetings and assist Director and PLM with presentations and sales meetings.

• Manage day to day projects including filing and organizing.

• Organize all incoming samples, fabrics and trims.

• Organize all archive samples and keep up to date catalog of archives for quick reference.

• Be a scribe for meetings. Update meeting and recap notes onto basecamp.

• Run errands as needed

• Review / Update Basecamp
- Use basecamp for project management of open and completed tasks and task communication and project updates.
- Upload Seasonal Templates and update with current calendar dates and task assignments according to department roles.
- Add new to dos as requested
- Follow schedules and deadlines and assist department in meeting goals
- Attend department meetings to review all open to dos and work with your team to meet all targets and deadlines.
Job Requirements
Qualifications:
• 2 year of product development experience.
• Proficiency in Microsoft applications, including Microsoft Excel, Word& PowerPoint.
• Close attention to detail in planning, organization and execution of tasks.
• Excellent verbal and written communication skills, demonstrating effective listening through concise, clear verbal and written communication.
• Creativity and passion for product.

Experience:
• Product Development: 2 years (Required)

Education:
• Bachelor's (Preferred)

To apply, please submit your cover letter and resume through Malakye.com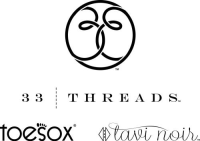 Date Posted: 5/18/2018
Product Development Administrative Assistant
United States

California

Vista, CA (San Diego Area)

2 year(s)

Full-Time

Not Available