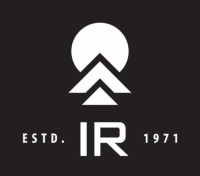 Date Posted: 9/19/2017
Marketing Coordinator
United States

Washington

Tukwila,WA (Seattle Area)

3 year(s)

Full-Time

Not Available
Job Description
Are you an outdoor enthusiast with a passion for Marketing and looking for your next adventure? Industrial Revolution wants you! We are a small, tight-knit company and growing our Marketing Team. We've been making trusted outdoor gear in the PNW since 1971. Starting back in the 70's with the Original Candle Lantern, that we still make to spec in our Tukwila office, and now offering a full line of innovative LED lighting, Fire Starting, Knives, Camp Kitchen and Grilling products, from respected brands such as UCO Gear, Morakniv, Light My Fire, & Esbit. We're looking to grow reach and brand awareness with new marketing solutions & help from you. Check us out at industrialrev.com

Primary Responsibilities:
• Key role in product launch timing and coordination
• Maintains customer database and generates internal database information, such as lists and counts for direct marketing projects.
• Driver of social media content creation and distribution.
• Works with outside public relations firm on press releases; ships product to media.
• Edits content, as required, on all marketing materials, including packaging, website(s), catalogs, trade show graphics, sales sheets, videos, newsletters, photography, and price lists.
• Works closely with graphic artists, writers, and E-Commerce manager in the design and usability of the Web site(s).
• Writes copy as needed for in-house marketing needs.
• Primary contact for Brand Ambassadors & influencers, including contract negotiations, deliverables and regular communication.
• Coordinates the creation and production of sales, marketing, and packaging materials.
• Reviews specification sheets, obtains and prepares bids, and acts as liaison with vendors in such areas as delivering marketing material, scheduling proofs, and meetings.
• Tracks, collates, and maintains inventory of marketing materials.
• Maintains inventory of photo work, artwork, and film, and maintains marketing literature, archive files, and sample files.
• Travels to and participates in trade shows & consumer events when necessary.
• Helps prepare for involvement in community organizations and events.
Job Requirements
• Bachelor's degree in related field and 1-3 years' professional experience, or equivalent.

Preferred Education/Experience:
• Desire to help build a world class business while working in a fun, collaborative and informal environment.

Relocation assistance is not available for this position. Contract or remote candidates will not be considered. If this position is of interest to you, please submit your cover letter and resume through Malakye.

Industrial Revolution is an Equal Opportunity Employer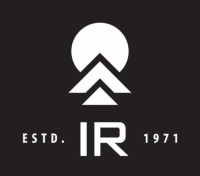 Date Posted: 9/19/2017
Marketing Coordinator
United States

Washington

Tukwila,WA (Seattle Area)

3 year(s)

Full-Time

Not Available