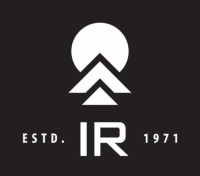 Date Posted: 3/19/2018
Vice President of Sales
United States

Washington

Tukwila, WA (Seattle Area)

8 year(s)

Full-Time

Not Available
Job Description
Do you have the vision, passion and experience to take the outdoor industry to the next level? Industrial Revolution has been making trusted outdoor gear in the Pacific Northwest since 1971. We started with the UCO Original Candle Lantern, which we still make to spec in our Tukwila facility, and now offer a full line of innovative LED lighting, Fire Starting, Knives, Camp Kitchen and Grilling products, from respected brands such as UCO Gear, Morakniv, Light My Fire, and Esbit. We're looking to grow market share, reach and brand awareness with a new leadership outlook and help from you.

We function by embracing these values:
- Always seek the truth
- Be passionate
- Be positive
- Strive to make things better

We strive to be a world-class organization by building world-class brands, building a world-class Sales organization, designing and developing value-added, innovative products and taking great care of our customers and employees.

We do this by having employees that love their work, have ownership in the decision-making process, are problem solvers and are motivated to drive the business forward. We have clear goals and are accountable for getting work done. We need a trailblazer who shares our view and is ready to be an industry leader.

General Job Description:
In recent years, IR has doubled in size three times. We're planning to do it yet again. Are you ready to lead a sales team from $17M in sales to $35M? Can you do it while improving margins? We're looking for a great team leader, with strong coaching skills, and we need someone who can elevate our systems and process to deal with the increased sales volume.

As the Vice President of Sales, you will be responsible for establishing and executing the global growth strategy for a multi-brand, multi-channel distribution network. You will design and build the organizational infrastructure to support the growth plan and execute on it to deliver revenue and profit targets by country and channel.You will ensure that the company continues to offer the best possible support for its customers, and that the entire sales team represents the company's values and professionalism appropriately.

You will have the following duties:
• Develop and execute on a measurable strategic growth plan for both domestic and international sales by brand and by channel.
• Develop and manage to a budget with accountability for both revenue and margin.
• Develop measurable performance standards for a growing sales team.
• Participate as an integral member of the company leadership team.
• Manage several key accounts.
• Work to continuously improve products and processes in your area and across the company.
• Any other tasks needed to support the success of the company.
Job Requirements
Preferred Candidate Experience, Knowledge, Skills and Abilities:
• Master's in Business Administration and 6-10 years' experience in the Outdoor Industry.
• Experience managing global sales network with revenue in excess of $50 million.
• Multi-channel experience with Sporting Goods, Mass, Consumer Electronics, Housewares, Hardware and Military.

Compensation:
Compensation will depend on the qualifications and experience of the individual hired.It will include base salary, variable compensation, and stock appreciation rights. IR offers a full benefits package. We pay 90% of the employee cost for a medical, dental, pharmacy, and optical plan. We have a 401(k) plan with employer matching and a tuition-reimbursement plan. Based on company performance, IR has paid out quarterly bonuses and hopes to continue doing so.

Our Hiring Process:
We anticipate the hiring process will take 6-8 weeks. Once you apply, we will review your cover letter and resume. If you look like a potential fit, the next step will be to take an online sales leadership assessment. Phone interviews may follow to gather additional information. The final candidates will be asked to come to our location in Tukwila, Washington, for interviews with both the executive team and the sales team.

If you would like to be considered for this job, we would like to hear from you. Please submit your cover letter and resume through Malakye, or email directly to our CEO, Keith Jackson (keith@industrialrev.com).

Industrial Revolution is an equal opportunity employer.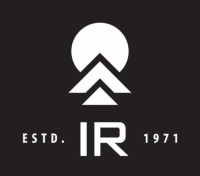 Date Posted: 3/19/2018
Vice President of Sales
United States

Washington

Tukwila, WA (Seattle Area)

8 year(s)

Full-Time

Not Available