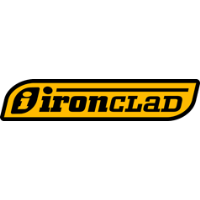 Date Posted: 5/23/2018
Marketing Assistant
United States

Texas

Dallas, TX

2 year(s)

Full-Time

Not Available
Job Description
Ironclad Performance Wear is looking for an energetic individual with a love for digital marketing, design, social media and measuring results. This highly motivated individual will play a strong supportive role in delivering the Ironclad story, vision, mission and overall image.

What you will be doing:
Reporting to the Marketing Director, the Marketing Assistant will work across multiple areas to play an essential role in coordination of social media content and campaign deployment, digital advertising placements, print and digital design and more for Ironclad Performance Wear.

The Marketing Assistant will also provide analysis in order to make recommendations and optimize planning, thus improving effectiveness and overall business. You'll also collaborate in the development and measurement of various campaigns deployed through our email lists, digital outreach, print platforms and reseller programs. This highly motivated individual will play a strong supportive role in delivering the Ironclad story, vision, mission and overall image.

Responsibilities:
• Build the social media calendar based on our promotional merchandising calendar as well as unique events for social media marketing.
• Schedule and deploy social media content per network.
• Monitor effectiveness of social media content on a daily, weekly, monthly and quarterly basis via advanced analytics and executive summaries with daily, weekly and monthly reporting.
• Monitor social media conversations and respond as necessary per our strategy and coordinate with customer service as necessary.
• Work with the creative team on all advertising and print catalog creation, photography etc.
• Trade show collateral and booth management to support the marketing team as necessary. Including packing, building and attending.
• Experience developing & deploying effective email campaigns through such ESP's as Mailchimp, Constant Contact and ActOn.
• Effective contact and data management capabilities.
Job Requirements
Requirements for this position:
• A bachelor's degree or equivalent experience in Communication, Marketing or PR
• Minimum of 3 year's experience with Adobe Suite (Photoshop, Illustrator, InDesign, Premiere)
• 1-2 years of campaign management experience. (Consumer-facing product brand and/or lifestyle brand experience a BIG plus).
• Experience with utilizing all major social media platforms: Facebook, Twitter, Instagram, Pinterest, Vine, Youtube and other social networks.
• Content generation and managing a monthly advertising spend is preferred.
• Ability to assemble and manage a complex marketing calendar and align with overall company as well as uniquely social initiatives to build consumer engagement and support overall sales.
• Experience working directly with news outlets.
• Basic computer skills, comfortable navigating internet applications and proficient in Microsoft Office Suite.
• Detail-oriented, reliable, professional and trustworthy.
• Strong problem-solving and communication skills. (verbal and written)
• Ability to multi-task, taking initiative to determine priorities and change directions to meet goals; ability to adapt to a fast-paced environment.

Additional experience desirable:
• Intermediate knowledge of HTML.
• Intermediate Excel skills.
• Photography.
• Basic Video Camera operation.
• Ability to lift 25-40 pounds.
• Possible travel required. (Trade show attendance.)

Working for Ironclad:
We develop and engineer the best wearable safety gear for industrial athletes, DIY-ers, outside enthusiasts and millions of weekend warriors globally.

Do you love a challenge? Looking for that next mountain to climb? We are a group of focused,
hard-working people who are constantly putting our products to the test and delivering on the needs of our active consumers worldwide.

PERKS:
• Breakfast Friday's.
• Team building events.
• Office-gym.
• Medical Insurance.
• All major Holidays Observed.

How to Apply:
Please submit your resume with a cover letter through Malakye.com, or via email to:
Email: MARKETING@IRONCLAD.COM
Subject: ICPW Marketing Assistant

Note: In your cover letter, please describe why you're interested in working with Ironclad in particular.
Boilerplate introductions are highly discouraged!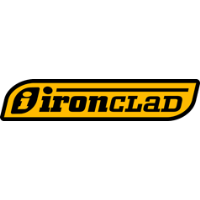 Date Posted: 5/23/2018
Marketing Assistant
United States

Texas

Dallas, TX

2 year(s)

Full-Time

Not Available