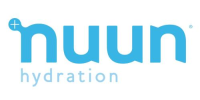 Date Posted: 11/22/2017
Sports Specialty Sales Manager
Multiple Locations

Flexible Location within US

5 year(s)

Full-Time

Not Available
Job Description
Nuun is looking for a Sales Manager to lead our efforts in all Sports Specialty channels of trade. Our ideal candidate is a seasoned sales professional with a proven track record of developing business with medium to large-scale Regional and National accounts and wholesale distributor partners. Candidates should have experience as a key or primary Account Manager, managing accounts such as Fleet Feet, Performance Bike, and REI. They should also have experience managing independent agency reps. This position also has two direct reports that will partner with the Sales manager to execute sales strategies in the Sports Specialty channel.

Job Requirements
Requirements and Responsibilities:
• Directs the development of sales plans at independent bicycle dealers, running retailers, outdoor retailers, and key regional/national accounts including (but not limited to) Fleet Feet Sports, Performance Bicycle, The Running Specialty Group, Road Runner Sports.
• Collaborates with Director of Sales in developing all pricing and programs and annual forecast for Sports Specialty accounts and independent sales agencies.
• Responsible for developing promotional calendar, annual and periodic reviews, new item set up communications, and collaborating with the Director of Customer Marketing on consumer trial programs, marketing support, and staff training/education.
• Works with Director of Customer Marketing in all Specialty Trade Execution.
• Manages Nuun independent rep activity at all applicable national/regional accounts.
• Oversees agency implementation of Nuun Sales Programs and retailer marketing initiatives.
• Ongoing information-gathering regarding market trends and competition; communicates information to Director of Sales and Director of Customer Marketing.
• Extensive regional travel for key account and independent account meetings as well trade shows where Nuun's Sports Specialty business is present.

Experience and Qualifications:
• 5+ years of sales experience in the specialty outdoor, run, cycling, or sporting goods industries is required.
• Strong analytical and communication skills are a must.
• Proficiency in Microsoft Office applications.
• Ability to travel as frequently as business needs require, approximately 20-30%.
• The ability to utilize sales reporting, market trends, and product knowledge in compelling presentations for retail customers, industry partners, and internal stakeholders.
• Experience managing key retail accounts and independent sales agencies.
• Outstanding sales and personnel management skills.
• Team player that can excel in a fast-paced and dynamic sales environment that encourages an active, thriving and collaborative culture.
• Self-starter that can successfully execute Nuun's corporate sales initiatives
• Sales, marketing, organizational and analytical ability.
• Experience selling into retailers or working for a retailer is required.
• Bachelor's degree from four-year college or university is strongly preferred.

To apply, please submit your cover letter and resume through Malakye.com.
Perks
Being part of our full-time team has great perks such as 100% employer paid benefits coverage, generous pto policy, company stock options, industry discounts, complimentary race entries, and free Nuun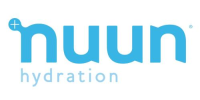 Date Posted: 11/22/2017
Sports Specialty Sales Manager
Multiple Locations

Flexible Location within US

5 year(s)

Full-Time

Not Available