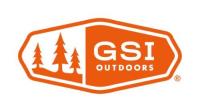 Date Posted: 1/18/2018
Purchasing Manager
United States

Washington

Spokane, WA

4 year(s)

Full-Time

Not Available
Job Description
GSI Outdoors is looking for an experienced Purchasing Manager to join its team in Spokane, Washington. The individual will be expected to monitor logistical contracts for domestic and international receipt of goods. They will work with team members to manage the inventory levels of products, materials, and parts for the Company.

ESSENTIAL FUNCTIONS:
• Control, maintain and setup items in the inventory and purchasing system
• Works closely with Product Development & Marketing departments to ensure the products included on purchase orders are ready for production
• Coordinate the fulfillment planning and execution processes including inventory management and on time delivery
• Work with management to ensure that the purchase agreements are received and updated from all suppliers
• Work with team members to ensure the products, material, and parts are being purchased at the negotiated price
• Maintain Inventory system integrity related to inventory accuracy and assignment of proper inventory levels
• Work with the Sales team and review Forecasts during the year to point out any inventory level issues
• Select and work with Freight forwarders and Brokers for inbound shipments (international and domestic)
• Assist sales and customer service when necessary for outbound international shipments (international and domestic)
• Understand and stay up to date on the inventory duty drawbacks from outbound international contracts
• Maintain performance reports for suppliers and present these reports to management and other team members
• Work closely with the team members within the quality control department to ensure the products are meeting the
requirements provided by the vendor
• Other duties as assigned, directed or requested
Job Requirements
QUALIFICATIONS / REQUIREMENTS:
• Bachelor's Degree in related field required
• 3 – 5 years' experience in similar position
• Experience managing both suppliers and employee(s) required
• Experience working with an inventory and accounting system required
• Experience with logistic contract negotiations required
• Experience with working with International trade requirements

SKILLS / JOB KNOWLEDGE / ABILITIES:
• Excellent interpersonal, written and oral communication skills
• Ability to work in a team environment
• Organized, accurate and detailed oriented with analytical and problem-solving skills
• Potential limited travel required

PHYSICAL REQUIREMENTS:
• Bending, stooping, standing and sitting. Walking, speaking and ability to climb flights of stairs
• Must be able to lift 40lbs easily
• See and hear adequately with corrective devices if necessary

WORKING CONDITIONS:
• A warehouse environment with some noise from office machinery and forklifts etc. Warehouse temperatures shift during the different seasons so appropriate clothing will need to be adjusted accordingly. For example, sweatshirts in winter to T-shirts in summer.

To apply, please submit your cover letter and resume through Malakye.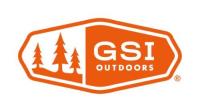 Date Posted: 1/18/2018
Purchasing Manager
United States

Washington

Spokane, WA

4 year(s)

Full-Time

Not Available