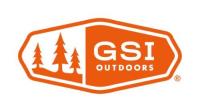 Date Posted: 1/11/2018
Product Design Engineer
United States

Washington

Spokane, WA

3 year(s)

Full-Time

Not Available
Job Description
GSI Outdoors is looking for an experienced, technical, and innovative Product Design Engineer to join its small and agile cross-functional design and development team in Spokane, Washington. You will be challenged to seek out insights that lead to exceptional design solutions based on our consumer needs and desires. You will manifest your research and exceptional design into robust mechanical solutions. Your leadership and drive will be leveraged to influence the business by and through great innovative designs.

GSI Outdoors seeks candidates with a proven track record in mechanical design of outdoor and performance products. With solid analytical skills, an understanding of plastic and steel manufacturing, and a drive to create compelling well-made products.

Responsibilities:
• Collaborate with our cross-functional team to advance new programs and product concepts through the design and
development process
• Design and create supporting Design Documentation for new product concepts and existing product changes, using
SolidWorks CAD, Adobe Suits (CS), Windows software and related tools
• Lead FMEA (Failure Modes and Effects Analysis) reviews and execute product prototype testing and validation
• Liaise with our manufacturing partners and development team members for production of new products through a
value-added development
• Deliver manufacturing ready final product designs under the direction of the Design Director.
• Support the design and development team in product quality assurance AQL process development
• Support Design Director with continuous improvement of existing products and preparation of Engineering Change
Orders (ECO) documentation
• Support the Design Director in research and preparation of New Product Briefs that include benchmarking current
and competitive products using qualitative and quantitative analysis.
• Support development of product instructions as needed
• Perform related miscellaneous tasks as assigned
Job Requirements
Job Requirements:
• Experience designing parts for mass-production processes such as: injection molding and sheet metal forming; direct
experience with outdoor products is preferred but not required
• Effective project management, collaboration and communication abilities within a multifunctional R&D, Sales &
Marketing, and Operations environment
• Strong appreciation of the needs and desires of active end-users
• Practical hands-on build and test capabilities
• Strong follow through and ability to take responsibility for tasks to completion
• Creativity, curiosity, and a strong passion to continuously learn and improve
• Proven ability to meet deadlines
• Travel may be required domestically and internationally

Education and Experience:
• An industrial design or mechanical engineering degree or equivalent
• Strong design mastery and ability to solve problems using design skills as shown in a competitive portfolio with 3+
year's industry experience.
• A portfolio that will be assessed on creative excellence, contemporary 3D form development, mechanical
development, storytelling, problem-solving and technical mastery
• Experience working for an established consumer brand is preferred but not required
• Expertise with SolidWorks CAD, CAD rendering, rapid prototyping and lash-up prototyping for concept validation
• Experience working with third-party testing labs
• Ability to work independently with little supervision
• Enjoys the challenge of an open, creative, agile, fast-paced, casual creative environment
• A sense for trends and passion for product concepts and design
• Good interpersonal skills with a willingness to communicate effectively and frequently

PHYSICAL REQUIREMENTS:
• Bending, stooping, standing and sitting. Walking, speaking and ability to climb flights of stairs
• Must be able to lift 40lbs easily
• See and hear adequately with corrective devices if necessary

WORKING CONDITIONS:
• The Creative Department is located above our distribution warehouse; truck, forklift, and office noise is to be
expected. Casual dress is accepted. Open work plan environment with adjoining prototyping bench and
collaboration conference area.

Please submit your cover letter, resume, portfolio URL link and professional references with the subject line "Product Design Engineer" through Malakye.com.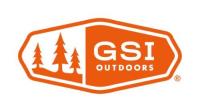 Date Posted: 1/11/2018
Product Design Engineer
United States

Washington

Spokane, WA

3 year(s)

Full-Time

Not Available