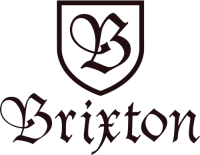 Date Posted: 5/21/2018
Key Accounts Specialist
United States

California

Oceanside, CA

3 year(s)

Full-Time

Not Available
Job Description
BRIXTON is in search of a Key Accounts Specialist to join the team in Oceanside, CA.

POSITION SUMMARY //
The primary responsibilities of this position is to manage day to day functions for all key accounts within the Brixton supply chain.

ESSENTIAL DUTIES & RESPONSIBILITIES // (Other duties may be assigned on an as needed basis)
• Manage sales order processing in 3rd party EDI software and Brixton ERP to ensure all sales orders are executed and invoiced accurately and timely.
• Manage day to day customer service communications to key account base to ensure all customers receive accurate and timely responses to any inquiries.
• Review vendor compliance manuals for all key account customers and work with Director of Operations to prepare business process procedures for each department to ensure Brixton is in compliance with all requirements to ensure chargebacks are kept to a minimum.
• Work with Purchasing Coordinator and Warehouse team to ensure all key account orders are ticketed properly.
• Actively manage the key account SMU and Special order process and submissions.
• Manage sales order allocation process for key accounts.
• Assist Director Domestic Sales and Director of Operations on special projects as needed.
• Work with Warehouse Manager on allocation and flow of sales orders to ensure proper labor planning in the warehouse for the large key account orders.
• Weekly and monthly key account reporting duties. Open order summaries, year to date bookings vs plan etc.
• Resolve and respond to key account rep and customer needs/complaints/inquiries.
• Manage RA/Accomodations for key accounts.
• Manage the photo/merch sample process for all key accounts.
Job Requirements
SKILLS & EDUCATION REQUIREMENTS //
• Minimum 3 year key account experience
• High Level Excel and other Reporting
• Minimum 3 years of ERP experience
• Personnel Development
• Business Process Management & Time Management
• Sales Read , Write, Organization and Documentation Skills
• Teamwork
• Dependability
• Strong Analytical and Critical Thinking skills

TO APPLY // Please submit your brief cover letter and resume through Malakye.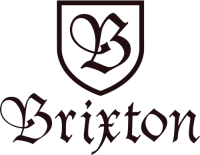 Date Posted: 5/21/2018
Key Accounts Specialist
United States

California

Oceanside, CA

3 year(s)

Full-Time

Not Available