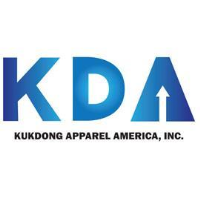 Date Posted: 4/23/2018
Apparel Product Developer
United States

California

Artesia, CA. (Los Angeles Area)

5 year(s)

Full-Time

Not Available
Job Description
Kukdong Apparel America was established in 1998, and is a full package knit manufacturer with offices in the Los Angeles area. Kukdong owns a vertical factory in Puebla, Mexico (knitting - finished garments) with several sewing factories in the surrounding area. We work with customers such as Carhartt, The North Face, Timberland Pro, Columbia, and Fanatics. With an emphasis on fleece and jersey fabrics/garments.


JOB DESCRIPTION
• Kukdong is searching for self-motivated and energetic Product Developer with 5+ years experience to join our Sportswear team. This person will need ax excellent understanding of the processes from development thru production and will work with our Sportswear team, working heavily on logowear, urban and workwear fleece garments. (Knowledge of knits a must)


JOB RESPONSIBILITIES
• Developing fleece and jersey garments from tech pack.
• Reviewing tech packs for correct construction, BOM and specs.
• Organizing and tracking, lab dips, and strike-offs for multiple accounts.
• Updating WIPS for seasonal development.
• Follow up on fabric and trim orders.
• Assist in developing and sourcing new fabrics/trims.
• Prepare daily shipments to customers and factories.
• Cut and label fabric hangers to multiple customers.
• Communicate/follow-up daily with factory team on all development status to make sure all developments stay on schedule.
• Responsible for SMS, ensuring they ship on time.
• Set up all internal and brand cost sheets.


Job Requirements
1. Must be legal to work in US
2. Must be able to travel domestically and abroad
3. Spanish/Korean Speaker Must Specify (It will be a + )

JOB REQUIREMENTS
• Extensive knowledge of apparel product development and apparel manufacturing process, including costing.
• Must have knowledge of tech packs, lab dips, screen printing, all over fabric printing and sewing construction.
• Knowledge of 3rd party garment testing a plus.
• Strong written and verbal communication skills, Spanish speaking a plus.
• Well organized, detail oriented and able to follow through is very important.
• Ability to multi-task, prioritize work load and work in a fast paced environment.
• A sense of urgency, willingness to learn and positive attitude.
• Must be well versed in Illustrator/Photoshop and Microsoft Office - including Excel and Outlook.
• Must be a graduate of a Fashion School/Program.

Perks
• Competitive health care, dental and vision benefits
• 401K
• Vacation and Holiday Pay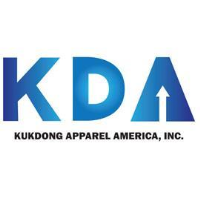 Date Posted: 4/23/2018
Apparel Product Developer
United States

California

Artesia, CA. (Los Angeles Area)

5 year(s)

Full-Time

Not Available