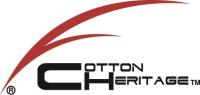 Date Posted: 11/14/2017
Operations Manager
United States

California

Commerce

10 year(s)

Full-Time

Not Available
Job Description
Cotton Heritage, a leading T-Shirt and Fleece Apparel Import company located in Commerce, Ca.. has an opening for Operations Manager. The person hired will be in charge of most facets of a company. The Person would be working in a high-pressure environment, interacting with nearly every department. Operations officers will report solely to the executive board

Responsibilities
• Direct company operations to meet budget and other financial goals.
• Assists in cost management activities.
• Direct short-term and long-term planning and budget development to support strategic business goals.
• Establish the performance goals, allocate resources, and assess policies for senior management.
• Demonstrate successful execution of business strategies and operations for company products and services.
• Direct and participate in acquisition and growth activities to support overall Business objectives and plans.
• Participate in capital market development, including participation in road shows, bank meetings, analyst meetings, and more.
• Management of department heads.



Job Requirements
• Excellent interpersonal, communications, public speaking, and presentation skills with capacity of relaying the company's mission to other managers as a team player.
• Solid working knowledge of budgeting, sales, business development, and strategic planning.
• Leadership skills, complex problem-solving aptitude. Ability to generate respect and trust from staff and external constituencies.
• At least 10 years of experience, with 5 in an executive level position, such as general manager or vice president.
• Ability to put capable supervisors in place and understand how and why each department is successful or not
• Must be organized, professional, confident and able to identify and overcome problems.
• Self-driven, results-oriented with a positive outlook, and a clear focus on high quality results and business profits. A natural forward planner, being proactive critically assesses own performance. Sufficiently mobile and flexible to travel up to a few days a month within USA. Keen for new experiences. Must have responsibility and accountability of all operations and self.

Salary will commensurate with Experience. Kindly send resume and salary history through Malakye.com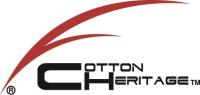 Date Posted: 11/14/2017
Operations Manager
United States

California

Commerce

10 year(s)

Full-Time

Not Available