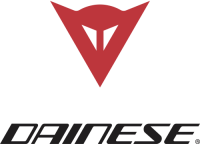 Date Posted: 1/17/2018
Marketing Intern
United States

California

Costa Mesa, CA

0 year(s)

Intern

Not Available
Job Description
Dainese USA is seeking a Marketing Intern in Costa Mesa, CA.

The Intern's main activities will include (but not limited to): assistance in corporate strategy and execution, contribute to the development of the AGV Helmets and Dainese e-commerce platform, preparation of materials for sales representatives, preparation of monthly sales report, B2B order update, website updating, assisting in maximizing effectiveness in trade sales, delivering corporate sales goals with respect to the trade sales channel, events, account filing, and special projects as requested.

Dainese USA 2018 Internship Main Activities:

Marketing: Time 60-70%
- Support the Marketing Dept. during the daily operations: Social Media, Advertising, Trade Marketing, Public Relations and Media Relations, Events.
- Maintain inventory control and shipping to Key influencers and athletes
-Experience in graphic design is a HUGE plus (Illustrator, photoshop etc.)
- Support the Logistic Manager to develop more efficient Warehousing and Shipping processes

PR / Racing relations: Time 10-20%
- Support the PR agency with product dispatching and follow up reporting
- Coordinating all amateur racer relation on both the moto and mountain bike side of the business.

Office Administration, Logistics and Warranty Department: Time 10-20%
- Support the Warehouse Dept. during the daily operations – minimal
- Ad Hoc duties based on current all departments needs

This internship position is a sales/marketing/business support role reporting directly to the Marketing Manager. There will be a wide range of responsibilities including but not limited to:
• All elements of the marketing mix
• Sales support
• Administration
• Database management (CRM)
• Data entry
• Event planning
• Meeting coordination & group presenting
• PR activities
• Ad hoc duties

We are looking for a hardworking and ambitious undergrad or graduate who is looking to start their career in a professional, fun and international organization. This position will start off as a 6-9 month internship, with the opportunity for permanent, full-time employment if the candidate is the right fit.
Job Requirements
- Pursuing a BA degree (preferably in Marketing and/or Communications)
- Action sports enthusiast is preferred (with a background in Motorsports, Mountain bike and/or Winter sports)
- Flexibility with working hours (some events on weekends)
- Ability to identify and solve problems quickly and independently is required.
- Must be a Southern California local and availability to be in our Costa Mesa office 24-32 hours per week.

To apply, please submit your cover letter and resume through Malakye.
Perks
- Great networking opportunity
- Discounts on product
- Opportunity for growth and full-time hire upon a 9-12 months internship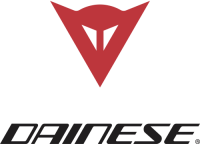 Date Posted: 1/17/2018
Marketing Intern
United States

California

Costa Mesa, CA

0 year(s)

Intern

Not Available