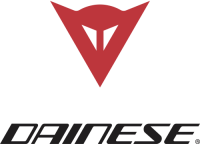 Date Posted: 3/16/2018
National Retail Manager
United States

California

Costa Mesa, CA

5 year(s)

Full-Time

Not Available
Job Description
Dainese USA Inc. is looking for a National Retail Manager that has a hustling type mindset that will help build the brands at a retail level across all North America. We are looking for someone with a track record of driving store performance and profitability, someone who can bring a customer-first type culture to all our flagships stores. Reporting to the US Executive VP this person will be responsible for recruiting and leading a team that delivers the highest standards the store's product turnover, staff compliance, and most importantly, sales. Dainese USA Inc. is combining their strong Italian heritage with a North American marketing approach, come be a part of it.

Your main activities will include:
• Manage and motivate store teams to increase sales and increase efficiency.
• Be a part of the entire staffing process by coaching store managers how to recruit, interview, hire and evaluate retail associate progress.
• Analyze key performance indicators of the POS and challenge teams on how to improve.
• Supervise and ensure the implementation of the company policies, while providing feedback on ways to improve overall business.
• Follow ROI and impact of activities and/or events in each region.
• Propose initiatives to improve Dainese's retail store business with specific focus on the store operations that improve the store performances and profitability.
• Constantly monitor on-site DOS to ensure that problems are addressed timely and all guidelines are followed.
• Monitor the overall stores look and feel, the maintenance of the visual merchandising standards and retail staff appearance to any customer that walks into one of the retail stores.
• Coach & support the team to create a customer-first culture within all operational efficiencies
• Create customer experience where each store's team can connect and close sales, as well as retarget customer to revisit.
• Supervise the store's compliance with the Company's accounting, inventory control, and loss prevention policy and procedures.
• Pro-actively contribute to the formulation and direction of the retail strategy and implement projects and trials for the Area.
• Identify and develop a business plan to address and manage issues effectively as far as underperforming stores are concerned.

You will collaborate with the following individuals:
• Support the Executive VP in reviewing and addressing all contract updates/amendments and addressing potential legal topics.
• Act as the liaise between the store managers and Head Office departments in Italy and USA.
• Coordinate local marketing activities with the North America marketing dept., – propose and review marketing plans and activities.
• Coordinate with the Merchandising Team to ensure the correct level of stock and product turns.
Job Requirements
Realistically, a top-notch candidate will be someone with:
• Bachelors degree in Management or similar field
• Prior experience (at least 5-7 years) in international retail.
• Fluency in English is mandatory; the knowledge of other European language is a plus.
• Able to implement and develop new strategies in order to guarantee the achievement of sales targets.
• Energetic, organized and business-driven approach.
• Analytical skills and excellent interpersonal and decision-making capabilities.
• Team-oriented with a strong personality, who is able to inspire and motivate others.
• Able to contribute lots of energy, a high degree of social competence, pronounced service-oriented mentality, organizational talent and team spirit.
• Flexibility and willingness to undertake frequent official journeys
• Capability in dealing with complexity in a multinational environment.
• Availability to travel 70% of the time

Dainese USA, Inc. is the American subsidiary of Dainese S.p.A., based in Orange County, CA. Candidate must be able to provide proof of eligibility to work in the United States.

To apply, please submit your cover letter and resume through Malakye.com
Perks
- Travel to and from Europe as well as domestically
- Great networking opportunity
- Discounts on product
- Opportunity for growth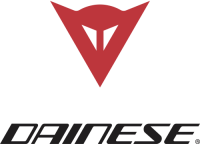 Date Posted: 3/16/2018
National Retail Manager
United States

California

Costa Mesa, CA

5 year(s)

Full-Time

Not Available