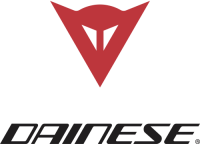 Date Posted: 3/16/2018
E-Commerce Manager - North America
United States

California

Costa Mesa, CA

4 year(s)

Full-Time

Not Available
Job Description
Dainese is an Italian action sports brand that specializes in the research and development in protective gear and apparel for the motorcycling, the mountain biking, and the winter sports communities. In 2007, Dainese acquired AGV, which a leading manufacturer of motorcycle helmets in Europe. Now the two brands together are the only company to offer full head-to-toe protective gear for motorcyclists, and full Mountain Bike and Winter sports protection and functional apparel lines. We are a brand full of people who are driven by endless curiosity, and a shared passion to push the boundaries of human achievement in dynamic sports.

Dainese USA Inc. is looking for an E-Commerce Manager that has hustling type mindset that will help unlock the growth of sales through the Dainese and AGV websites in North America. We are looking for someone who can work on multiple projects at once with the primary responsibility of developing and executing an E-Commerce strategy that caters to the needs of Dainese USA Inc. We at Dainese are combining our strong Italian heritage with a North American approach, come be a part of it.

As the E-commerce Manager Your main activities will include:

STRATEGY:
• Develop a website merchandising strategy based on customer feedback, competitor actions, in-stock shifts and other dynamic considerations.
• Collaborate to implement online adv strategies.
• Follow brand guidelines and web style guides to uphold brand standards.
• Co-develop annual budgets and business goals
• Follow established departmental and store policies and procedures
• Work on demand forecasting, merchandising, pricing, product content and inventory

TECHNICAL:
• Manage the day-to-day eCommerce operation
• Receive, check and manage eCommerce orders including managing the online Catalogue
• Monitor and optimize listings and make suggestions to improve listing performance and health.
• Confirm pricing accuracy and signage for all products, paying attention to ad items
• Supervise the finance and logistical flow of orders.
• Help to optimize taxonomy, navigation, keyword mapping, and other site-wide aspects of the online shopping customer experience to drive sales, margin and inventory turnover.
• Monitor and analyze KPIs (visits, conversion rate, ROI, cost analysis, etc.)

You will collaborate with the following individuals:
• Work with Operations/Fulfillment Center and the Customer Service teams to ensure an elevated level of customer service is maintained, including the handling of product questions, order inquiries, complaints, shipping claims, etc.
• Be the liaison between North America and the E-commerce Team at HQ, Italy.
• Support the HQ and Retail Teams to implement an omnichannel experience.
• The Marketing department and inside sales team to build an all-star e-Commerce team
• The legal and IT departments in developing streamlined e-commerce processes for the in-line customer.
Job Requirements
Realistically, a top-notch candidate will be someone with:
• Bachelor's Degree in Business, E-Commerce, UX, Marketing, Management or another relevant study
• Minimum of 4 years of experience in e-commerce, direct-to-consumer businesses
• Deep knowledge of the conversion-rate-growth strategies and of the e-commerce workflows optimization
• Familiarity with effective online marketing tools and practices
• Experience in ERP platform (AX is a plus)

Dainese USA, Inc. is the American subsidiary of Dainese S.p.A., based in Orange County, CA. Candidate must provide eligibility to work in the United States.

To apply, please submit your cover letter and resume through Malakye.com.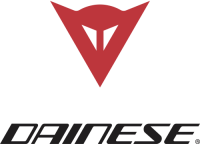 Date Posted: 3/16/2018
E-Commerce Manager - North America
United States

California

Costa Mesa, CA

4 year(s)

Full-Time

Not Available