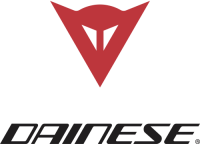 Date Posted: 3/16/2018
Marketing Specialist - North America
United States

California

Costa Mesa, CA

2 year(s)

Full-Time

Not Available
Job Description
Dainese is an Italian action sports brand that specializes in the research and development in protective gear and apparel for the motorcycling, the mountain biking, and the winter sports communities. In 2007, Dainese acquired AGV, which a leading manufacturer of motorcycle helmets in Europe. Now the two brands together are the only company to offer full head-to-toe protective gear for motorcyclists, and full Mountain Bike and Winter sports protection and functional apparel lines.

Dainese USA Inc. Is looking for a Marketing Specialist whom will be focused on key marketing activities for the Dainese and AGV brands in North America. Reporting to the Marketing Manager you will be responsible for building out a world class sponsorship program, creating a 365 day advertising strategy, fine tuning sales/trade activities, and be an overall team player with the end goal of creating a premium brand in North America.

As the Marketing Specialist, you main activites will include:
• Sports Marketing – Ensure a premium, best in class, sports marketing (sponsored riders) program in North America. Creating brand awareness through these individuals will be a key component to our success as a brand in North America
o Creating new relationships/partnerships/sponsored riders in all of Dainese & AGV's moto communities
o On-going support at ALL Moto America races (sponsored riders + Brand growth opportunities)
o Oversee the rider support program and racing product seeding with the Marketing intern.
o Coordinate with after-sales the repair and servicing processing of racer gear from start to finish.
o Maximizing sponsored riders fo r full marketing exposure. This includes video/photo shoots, meet-n-greets, events, and product testin.
• Advertising – Build the Dainese image/brand through key relationships with powerful online platforms. Create an ad calendar that coincides with product debuts on publications that speak to specific audiences that we are trying to reach.
o Build out Advertising strategy, budget, and yearly ad plan.
o Manage the relationship with Dainese SPA to ensure artwork/graphics are planned months in advance to ensure premium quality/messaging
o Analyze ad campaign results and provide insights on key learnings.
o Coordinate co-branding photo shoot needs and requests with content coordinator
• Trade & Reail Marketing - Understand the North American market in order to educate consumers on D-store locations, dealer locations, price point, and new products. The Marketing specialist will play a crucial role in sales team support through B2B and B2C programs
o Collaborate with sales reps, and dealers to bring North American dedicated sales/marketing programs and in-store promotions to life that support brand loyalty
o Build out full 360 degree regional marketing plans for 8 Dainese stores throughout the Unites States.
o Co-operate with Dainese spa with the development and execution of all collateral pieces, POP, advertisements for retail. Dispatch to reps/dealers on a consistent basis
o Plan and attend quarterly North American sales calls/meetings in order to understand their needs.
o Create presentations that display North American Marketing efforts that support sales force.
• Operations - The Marketing Specialist will be responsible for a professional and timely completion of all administrative, operational and communication-related responsibilities that pertain to the position
o Maintaining budget on all items listed above on a monthly basis
o Manage logistics and maintenance of marketing section of warehouse both physically and virtually (i.e. sending branding pieces, POP, swag) consistently.
o Train new hires on product and ERP system and product
o Manage Content Coordinator's progress on monthly newsletter information

The Marketing Specialist will collaborate with the following individuals:
• The Marketing Manager - Proactively communicating to share best practices, key learnings and new ideas. All topics related to the Marketing specialist job will be a part of the bigger picture and brainstorming is a key to our success.
• The Content Coordinator- supervising activities related to digital assets, artworks, and media/promotional plans
• The Racer Support coordinator – ensuring a proper presence in the paddock at all sponsored races. Making sure all racers are properly fitted and gear is in pristine condition.
• The operations team - organizing the "marketing section" of the warehouse and maintain a healthy stock of marketing material, POP pieces, swag, and collateral.
Job Requirements
Realistically, a top-notch candidate will be someone with:
• Must have a Bachelor's degree in Marketing, communications or related field.
• 2-3 years of experience in the action sports industry or agency related experience. (1 year required)
• Ability to work in a close-knit team environment where you have to wear a lot of hats
• A track record of working with athletes
• Meticulous attention to detail and proven track record of building out advertising plans strategies
• Excellent and verbal and written communication (bi-lingual is a plus)
• Flexibility and availability to work on weekends and for extended periods of time
• Committed to supporting and maintaining company culture
• Passionate about the Motorcycle and Mountain Bike industries

Other Requirements:
Must be an American citizen or possess a working visa and/or greencard.

To apply, please submit your cover letter and resume through Malakye.
Perks
Health Benefits, 401K option, endless espresso, fun and creative group, international travel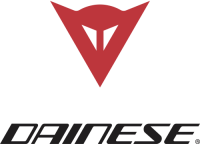 Date Posted: 3/16/2018
Marketing Specialist - North America
United States

California

Costa Mesa, CA

2 year(s)

Full-Time

Not Available