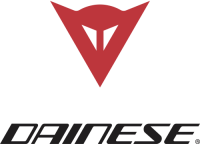 Date Posted: 4/16/2018
Retail Store Manager
United States

California

Los Angeles, CA

5 year(s)

Full-Time

Not Available
Job Description
Dainese is an Italian action sports brand that specializes in the research and development in protective gear and apparel for the motorcycling, the mountain biking, and the winter sports communities. In 2007, Dainese acquired AGV, which a leading manufacturer of motorcycle helmets in Europe. Now the two brands together are the only company to offer full head-to-toe protective gear for motorcyclists, and full Mountain Bike and Winter sports protection and functional apparel lines. We are a brand full of people who are driven by endless curiosity, and a shared passion to push the boundaries of human achievement in dynamic sports.

Dainese USA Inc. is looking for a Retail Store Manager who has a hustling type mindset that will help build our brands in the Los Angeles community. We are looking for someone with track record of driving store performance and profitability, someone who can bring a customer-first type culture to all our flagships stores. Reporting to the National Retail Manager this person will be responsible for recruiting and leading a team that delivers the highest standards the stores product turnover, staff compliance, and most importantly, sales. Dainese USA Inc. is combining their strong Italian heritage with a North American marketing approach, come be a part of it.

As the Retail Store Manager (L.A.) your main activities will include:
• Being a true ambassador of the Brand and the face of the Dainese store in your city.
• Build a highly motivated team that are brand experts and are capable of maintain key relationships in the Motorcycle and MTB communities.
• Ensuring that your team is delivering the best shopping experience to every customer.Coaching retail associated on bestselling practices.
• Building a tailored marketing plan for the store based on its geographical region and calendar.
• Sets individual goals and shared team goals; proactively assesses and manages performance against expectations (KPIs overlook, regular analysis and briefing with the team and colleagues).
• Supports the team in building long term Client relationship.
• Caters action plans to all styles of riding (weighted focus on racing) with a calendar in mind.
• Communicates and inspires the team on corporate strategy and relevant business information (animates morning briefings, training, procedures communication)
• Ensures policies, Brand standards and grooming guidelines are communicated and implemented
• Ensures business opportunities are maximized through efficient sales floor management, and makes sure the Dainese standards (shop floor, stockroom, documents maintenance, processes and procedures, approach to customers and company values) are achieved.

You will collaborate with the following individuals:
• With the National Retail Manager; daily and weekly updates, needs, and ideas that will improve the overall performance of the store.
• Withthe merchandising team; providing them with feedback (product performance, quality, Client related information, local market, competitors, trends, missed opportunities…)
• With the Marketing team; providing and co-executing monthly and yearly plans
• With the Operations team; in supporting them with the inventory management, with staff planning/scheduling and staff training
Job Requirements
Realistically, the top-notch candidate:
• Will be someone with previous retail experience as a manager or a supervisor.
• Will have multi-tasking skills.
• Believes in leading-by-example.
• Has an enthusiastic, friendly and outgoing personality.
• Is efficient, target-driven and ambitious with the determination to exceed expectations.
• Has a great computer literacy
• Is detail oriented in providing clear recaps and plans
• Is an active motorbike rider.

US citizen or permanent working VISA required.

To apply, please submit your cover letter and resume through Malakye.com.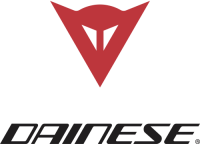 Date Posted: 4/16/2018
Retail Store Manager
United States

California

Los Angeles, CA

5 year(s)

Full-Time

Not Available