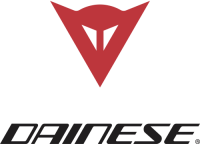 Date Posted: 4/20/2018
Inside Sales / Customer Service Associate
United States

California

Costa Mesa, CA

3 year(s)

Full-Time

Min Salary: $45000.00 - Max Salary: $65000.00 per Year
Job Description
Dainese USA, Inc is currently looking for an ambitious, goal-driven Inside Sales / Customer Service Associate to support our team and contribute to the growth of our innovative, globally recognized brands Dainese and AGV.

** Must have at least 3 years of experience in Inside Sales or Customer Service to be considered for this role. **

You will be responsible for but not limited to the following:
• Provide excellent support and assistance to Key Accounts, Dealers, Distributors and our own e-commerce platform
• Keep accounts updated, enter orders and manage backorders through our operational system MICROSOFT AX and our CRM Hubspot
• Manage/update all internal sales forms (dealer applications, Price lists, discounts, special terms etc.)
• Monitor inventory levels and make recommendations to upper management to re-supply inventory shortages and reduce inventory overages
• Answer consumer questions via phone and e-mail
• Work in team with the Outside sales department
• Work in team with Warehouse and Warranty Dept.
• Use sales experience, product knowledge and persuasive skills to maximize sales opportunities
• Become knowledgeable of Dainese and AGV product and maintain that knowledge as product evolves and be able to train Dealers and Sales Representatives
• Review all credit hold accounts and work closely with A/R to insure payments are made promptly
• Follow up on Customer and Dealer service issues
• Provide assistance and editing Dainese marketing tools, press releases, etc.
• Participate to events, trade shows and showcases.
Job Requirements
Job Requirements:
• Strong communication skills (verbal and written) including strong phone skills
• Not afraid to cold call and develop potential new dealers over the phone
• Must be very organized, meticulous and thorough
• Strong follow up and follow through ability is a must
• Excellent time management skills and eye for attention to detail
• Computer Skills: MS Office. Ability to use of at least one ERP System (such as NetSuite, MAS90, Microsoft AX. As400, etc) is required. In general, good inclination to work with computers is essential.
• Communicate effectively with co-workers, managers and customers
• Able to handle high phone volume while operating the computer
• Be able to work under pressure, with season peaks and meet deadlines
• Demonstrated team attitude and a willingness to help get the job done
• A second language (Italian preferred) is beneficial but not necessary
• Occasional travel and weekend work required
• Bachelor's Degree with at least 3 years experience in the field is a plus!
• Being a passionate motorcycle rider and/or having experience in the Motorcycle industry is a plus

The position occasionally bends, stoops, reaches, pushes and pulls drawers to retrieve and file information and lifts and carries reports and records that typically weigh less than 50 pounds.

Salary ranges between $45,000 - $65,000 + benefits according to experience and potential.

If you are truly confident that you have the skills and the experience to take on this position, please submit your cover letter and resume through Malakye.com.

** Please include a cover letter telling us a little bit about yourself, why you're a good fit for this position, and why you want to work for Dainese. Experience in or a passion for the motorcycle industry is a big plus, so please be sure to include any relevant information! **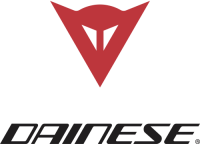 Date Posted: 4/20/2018
Inside Sales / Customer Service Associate
United States

California

Costa Mesa, CA

3 year(s)

Full-Time

Min Salary: $45000.00 - Max Salary: $65000.00 per Year