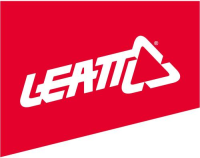 Date Posted: 4/20/2018
Leatt MX Outside Sales Representative - Multiple Regions Available
United States

California

Multiple Locations

2 year(s)

Full-Time

Not Available
Job Description
Leatt MX Outside Sales Representative:

This is an employee sales role focusing solely on the sales of Leatt products with a salary plus commission and bonus opportunities pay structure, reporting to Leatt's Regional Sales Manager.

The Leatt MX Outside Sales Representative will meet category objectives and sales revenue targets by driving sales at the dealer level and providing outside sales support within the assigned territory.

Multiple territories available:
Northern California & Northern Nevada
W. Great Lakes Region (Wisconsin/N. Illinois)
10K Lakes Region (Minnesota, N. Dakota, S. Dakota)
Far South Region (W. Tennessee, Mississippi, W. Alabama, SE. Louisiana)
Carolinas Region (N. Carolina, S. Carolina, E. Tennessee)
Desert Region (Las Vegas, Arizona, New Mexico)

The ideal candidate would live near a large metropolitan area, central to the region.

We know why you do what you do. And we know that chasing down the Thrill comes at a cost. So, we've got you covered. With an ever-evolving range of helmets, body armor, braces, guards, hydration systems, apparel and whatever it takes to keep the Thrill seeker safe.

Yours is a confidence game. And we're in the business of making sure that you have the confidence to push yourself faster, harder and further than you thought you could go.

Because that's where the Thrill lies.


Essential Duties of this Role:
• Focused outside sales of Leatt Products to an established but growing base of powersports dealers.
• Must be able to create a value-added-partner relationship with the territory's account base.
• Attain working knowledge of the Leatt brand history, vision and mission, and successfully communicate this message to your dealer base.
• Become an expert in the features and benefits of Leatt products and successfully communicate the unique qualities of the products we offer.
• Assess individual dealer needs and suggest how Leatt products can meet their requirements.
• Maintain an ongoing call schedule, managing booking orders, backorders, RA's and general order entry as required.
• Meet and exceed monthly revenue goals and product quotas as established.

To apply, please submit your cover letter and resume via the Malakye application link below,
or email directly to: info@leatt.com .


Job Requirements

• Successful candidates are goal-oriented, outgoing, motivated, persuasive, able to multi-task and possess the unbreakable desire to achieve.
• Must have ability to work well both independently and as part of a team.
• The ability to travel in territory on a daily basis.
• A pleasant positive personality, professional manner and great communication skills along with the ability to prioritize tasks is essential.Job Requirements:

• 1-2 years' sales experience within the Bicycle, Powersports, or Action Sports industries with specific understanding and knowledge of the Moto industry, competing protection brands, channels, and culture.
• The ideal candidate would have in depth knowledge of the Motocross industry and area dealer base with existing dealer relationships.
• This is a great role for an experienced power-sports parts and accessories buyer or parts manager to make the next step in their career.
• Goal oriented. Must possess the undeniable drive to achieve, and exceed assigned monthly, quarterly, and annual, as well as category sales goals.
• Possess excellent computer skills (Microsoft applications, etc) and the ability to quickly learn new technologies and order management systems.
• Must have reliable transportation with a role-appropriate vehicle.
• Must live within the territory. The ideal candidate would live near a large metropolitan area, central to the region.
• Significant travel within the territory.
• Must be flexible with schedule.
• Must be available to work occasional off-hours including nights and weekends.
• Must be available during standard business hours.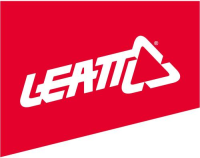 Date Posted: 4/20/2018
Leatt MX Outside Sales Representative - Multiple Regions Available
United States

California

Multiple Locations

2 year(s)

Full-Time

Not Available